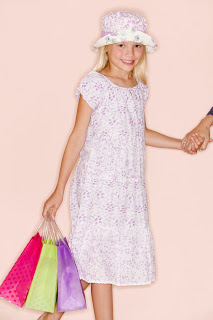 I kid you not. Walgreens has candy eggs featured in tomorrow's ad. Oh people, Ash Wednesday hasn't even happened. Sigh…. Onward and upward.
This week is probably a lull for marketers after all the hype of Valentine's day. And that's okay. All our pocketbooks could probably use a rest. Some things to think about this week as you plan how to spend — or not:
**Money Saving Mom has a great resource called Supermarket Savings 101, designed to teach you all about how to save big at the grocery store. Check it out here where it's on sale for a reduced rate.
**Tonight is the last chance to enter to win free Organic Milk from Stremick's Heritage Foods. Go here to throw your name in the hat.
**There will be no coupons in tomorrow's newspaper due to the holiday. If you only buy the paper for that purpose, don't bother. You can always check the Taylortown Preview for a head's up on the upcoming coupon inserts.
**CVS and Walgreens seem to be a little sparse in their really good sales these days. But, if you're out of toothpaste or paper products, you might stop by CVS this week. Colgate Total Advanced is free after ECBs, and there are quite a few "Buy 1 get 1 for 1 cent" items as well. Check out my primer for February on how to start get toiletries practically free at CVS. (Hot Coupon World has ad scans for the week's sales here.)
**Are you signed up with Swagbucks yet? You should be. We've placed it as our homepage on our computer. Every time someone goes to find information via a search engine, he tries Swagbucks first. So far, we've redeemed Swagbucks for four Amazon gift certificates and quite a few Freepacinos from Starbucks.
**Thinking of doing any online shopping? Check Ebates first. They are giving double cash back on Presidents Day. And, you may not know this, but many purchases on eBay also qualify on Ebates. So check there first before you start clicking elsewhere. This month I should be receiving over $30 cash back as well as a $10 Target gift card. I don't buy a lot of things online, but when I do that is where I start. (Plus, you get $5 after your first qualifying purchase.)