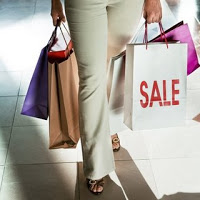 This week is a big one for retailers. Between preparing for Thanksgiving feasts and innaugurating the Christmas shopping season on Black Friday, they are after your attention and your money.
So, now's the time to do some thinking and planning. I really appreciated this list of Top 10 Shopping Mistakes to Avoid. These are great reminders from Dave Ramsey about how to be a savvy shopper this holiday season.
#1 is a really important suggestion to heed: Prioritize.
We can get so swept up in the fever of "getting the deal," that we forget whether or not we really NEED to buy the thing. Make your list and check it twice before you get sucked into the Consumerism Season.
If you've got some time for surfing this weekend, check out these links:
Ad scans for Walgreens from Hot Coupon World. There are lots of candy sales as well Buy One Get One specials on photo enlargements and prints. Great ideas for photo gifts. Last week I noticed the gift cookbooks that they have on sale for 3/$10. These were very nicely done with beautiful photos. One would go very nicely as the body of a themed gift basket. If you're going to make an advent wreath, they have taper candles on sale for a quarter each.
Ad preview for CVS from A Full Cup. There are some decent candy sales (think stocking stuffers) as well as a pretty good deal on American Express gift cards. Buy any 3 cards (I suggest $25 denominations), get back $10 in ECBs and a $15 gas card after mail-in rebate. You would "spend" $75 for $100 in product.
Black Friday sales heads' up. This is a database of all the different Day-After Thanksgiving sales. Many start quite early in the morning. So, check your newspaper ads or this website to strategize where you will spend your Friday morning.