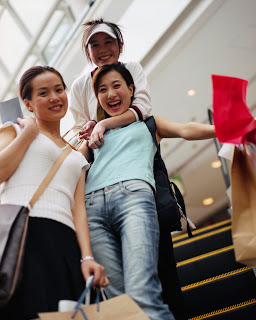 Here are a few of the deals I've spotted for the coming week:
Freebies4Mom has some great kids' freebies, including the opportunity to get a free BOOST Kids Essentials beverages. Go here for the details.
As a Bzz Agent, I sometimes get special opportunities to try new products. Right now there is one to share with you. Get a free photo book from Hoorray. To get started on your free photo album, visit Hoorray.com now, select any photo album valued up to $34.97, and use the code "bzzalbum" during checkout. The only thing you'll need to cover is S&H (starting at $7.99). This deal expires on Tuesday.
I didn't see a lot of great deals at Walgreens. The best I saw was for Pepsi/Tostitos products. Buy $20 worth of product and get a register reward for $10. That means you're paying half the listed price. MoneySavingMom has the complete Wags low-down here.
CVS has the same deal going with ECBs. I love it that I receive a CVS ad in my mailbox every Friday afternoon. It gives me a wonderful head's up on hunting down coupons. Some things that stood out to me:

** Get $10 ECBS when you buy $20 select Pepsi/Frito Lay products. This includes Gatorade, so I'll be stocking up since that is something that really helps FishPapa at work. (He is in construction so he works physically hard every day.) After ECBs, the Gatorades will be $.50 each! (Think SuperBowl.)

** Buy $15 select Hershey products and get a free $5 CVS card. Probably better than an ECB deal since it won't expire. (Think Valentines.)

** Get $3 ECBs when you buy 3 American Greeting cards. Since these start at $.99 each, you could get three Valentines cards for free.

** CVS 24 hour allergy relief, $3.97 get $3.97 ECBs, making these free. Limit 2. Believe it or not, spring is just around the corner!

And don't forget to enter my giveaways that end today at midnight PST.

** Win a fantastic MOM shirt from PeaceLoveMOM.

** Enter to win 3 free half-gallons of Stremicks Heritage Foods Organic Milk. There will be four winners each week for the next several weeks.