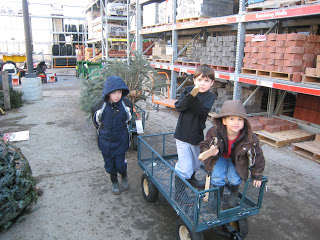 Today I'm starting my annual Christmas in July week. Here's my rationale regarding why it's beneficial to think about the holidays now. And it will effect how you shop. Several of these MOM deals apply to the holidays and planning ahead.
** Great deals on school supplies continue this week. Personally I'm nowhere near ready to think about school. But, death, taxes and school… You know the drill. Check out my CVS Primer for this week to get the scoop on how to start CVS-ing and get some free school stuff. But, if you're not in the mood for school, these items can be repurposed in wonderful ways, especially for Christmas.
** Are you keeping up with your coupon stash? I regularly browse the selection of printables at Coupons.com, check the Taylortown preview for updates on what kind of coupons will be in the paper each week, and keep up with lots of deals thanks to Money Saving Mom, Freebies4MOM, Saving Cents with Sense, and Hot Coupon World.
** Are you Swagging yet? Sign up for Swagbucks and earn points for your internet searching. Points can be redeemed for very cool prizes such as Starbucks cards and Amazon gift certificates. This is a great way to lower the cost of your Christmas shopping. Start earning Swagbucks now and cash in as the holidays approach. We discovered a new way to win Swagbucks this week — trade your old video games in for points! My boys have tons of these to pass on. Clever usage of our swag rewards can even fill your pantry as Amazon sells groceries and you can buy coffee beans at Starbs. I finally clued in! With my gift card, I can buy a pound of fresh beans for about the cost of two to three drinks. Hello! Way to stretch those Swagbucks.
** Think you might do some online shopping? Sign up with Ebates first so that you can earn rebates on every purchase you make. Once you have an account, do your online shopping via the Ebates website – it will take you directly to the merchant's site. Then, receive a check later for a certain % of every purchase.
** Current Catalog is having a Christmas in July sale. Browse their clearance page for up to 75% off or check out their buy 1, get 1 free sale.
Know of another great sale or deal that will help out at Holiday Time? Share it in the comments.