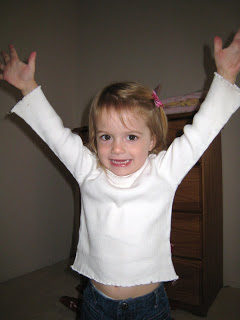 While I wish weekends were for rest and relaxation, in reality they are my chance to catch up and try, try, try to get ahead on the upcoming week. Usually that involves meal planning, errand running, and grocery shopping. Since I get my CVS ad on Friday afternoon, I'm able to strategize for those sales as well. And since purchasing the Sunday paper is usually one of my tasks, I spend a few minutes researching the coupons ahead of time.
For me, it's easier to have a good attitude about my mothering and home management tasks if I'm not a day late and a dollar short. So, doing what I can to save money, helps greatly in that arena. I hope I can help you, too, in that area, by sharing some of my reseach every Saturday.
In that vein, here's what I found this week:
Coupons
You know me, the grocery geek. Love saving money this way. Last night I went to Albertsons. The total before I ran my card and coupons was over $90. I paid $43. Love it! Browse the selection at Coupons.com. It changes frequently and is due to rest next Tuesday. Good ones go fast, so print right away what you think you'll use.
I've mentioned Hot Coupon World before, A Full Cup is another coupon forum that regularly posts coupon links and heads' up on sales.
The Sunday paper is a great source of coupons. Check out the preview here. There should be three inserts this weekend, including high dollar coupons for Tide, Jennie-O, and Kelloggs.
If you shop at Target, you'll want to check out Afullcup.com's Target Coupon Generator. There are amazing deals to be had, even if you don't have a SuperTarget. I don't now that we live in SoCal, but I still buy a fair amount of groceries on sale at Tar-Jay.
Free magazines
Subscribe to free trade magazines. It may seem to good to be true, but I've tested it out. Awhile ago I subscribed to Website magazine and I've been really helped by what I've read. There are 100s of trades to choose from. You'd be surprised how often free magazines are available. In fact, I think we have only one paid magazine that we receive. All the others have been absolutely free, including Martha Stewart Living, Family Fun, Woman's Day, and Family Circle. I usually get the head's up on these from MoneySavingMom and Freebies4Mom.
CVS
No more great 3-day sales, this coming week. But there is a good sale on Unilever soap products, like Lever and Dove, some of our favorites. (Read my latest review about Dove here.) This coming week at CVS there is a Buy $15, get $5 ECB sale. Print some coupons from
August's offers include the Dove site and make the deal even sweeter.
Tide is also on sale for $4.99, with $1 coupons in Sunday's paper. It's part of a larger deal of P&G products. Buy $25, get a free case of water. Check your ad tomorrow am to confirm the sale in your neck of the woods.
Seen a great deal? Tell us about it!