Mom Hacks to Help You Feel Healthy This Fall
As an Amazon Associate I earn from qualifying purchases. For more details, please see our disclosure policy.
Fall is full of activity: school, play, and loads of holidays. Be prepared to help your family feel healthy through it all with these simple mom hacks. 
This post is sponsored by Pfizer Consumer Healthcare. All opinions are my own.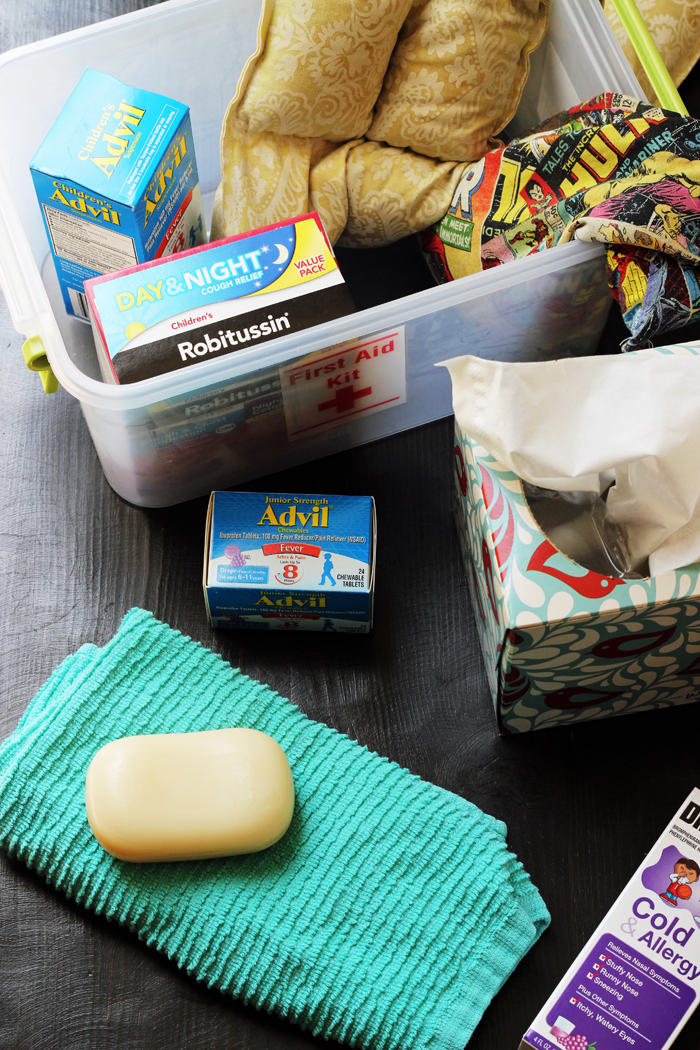 If you took a look at our homeschool calendar, you might faint. I almost did. With three different co-ops, and a ridiculous number of holidays and birthdays this fall, things are going to be busy, Busy, BUSY between now and the New Year. Oh my!
Don't get me wrong, there are plenty of fun things mixed in with the school work. In fact, with all the socialization coming our way and the people coming in and out of my house and car, Fun will be my middle name.
Yet, I know from experience that fun and socializing also lead to a lot of germ swapping. One kid gets a cold and then they all get it. Or if the grunge sticks to just one kid, everyone misses out on the fun because we have to cancel plans with friends.
Mom Hacks to Help You Feel Healthy This Fall
An ounce of prevention is worth a pound of cure, right? Here are some of the mom hacks you and I can put in place this fall to help our families feel healthy this fall:
1. A good bedtime routine
Rest is a natural way for our bodies to heal and fight off cooties. Getting kids to bed at a reasonable hour can help them get the rest they need.
A mom's job is never done when it comes to bedtimes. I've finally learned that. Littles need to be helped with baths, showers, and jammies, while teens need to be unplugged with plenty of time for their brains to unwind.
Set clear expectations for everyone and communicate those often. At our house it's unplugged by 8, in your room by 8:30, lights out by 9. It takes work, but when we get in a groove, it totally pays off.
I also lean on audio books, music, herbal teas and bedtime aromatherapy spray to help ease my kids into sleepy time.
2. Fresh air and exercise
It's all too easy to be cooped up during the school year. When kids aren't studying, they might be more inclined to screen time than getting outdoors.
I'll confess this is something I really have to work at for myself as well as for my kids. Fall swim lessons and walks in the neighborhood help get us out and moving. Afternoons at the beach or Coffee Walks do, too.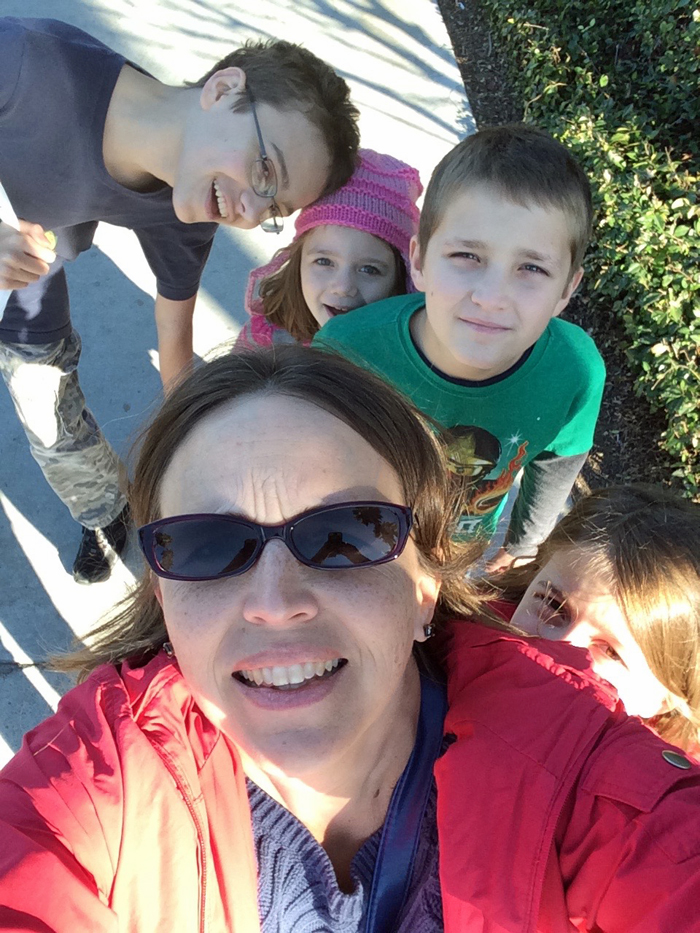 3. Good hand washing practices
Germs are passed from high contact surfaces, kids rubbing noses or coughing. Teaching our kids good hand washing practices is essential!
Keep bathroom and kitchen sinks stocked with ample soap, and change the towels frequently. If you've got a load of company coming, consider using paper towels for that day to keep some degree of germs at bay. Carry hand-sanitizing spray or wipes with you wherever you go.
4. Be prepared for when sick gets real.
My nieces spent a week with us in August. We had all kinds of fun planned. Unfortunately one of the girls came down with a bad cough that would have sidelined her the entire week. Thankfully, I was prepared with Children's Robitussin® to relieve her symptoms and help her feel like she could participate in the fun. We were also prepared with Children's Advil® in case she developed a fever or had any aches and pains while she was visiting us.
Here's what we've got in our Get Well Kit this fall:
Children's Advil® Grape Suspension — Reduces a child's fever fast, while also relieving aches and pains.
Junior Strength Advil®Chewables – A great tasting, convenient way to relieve fever, aches, and pains.
Children's Robitussin®DM Day/Night Pack (Children's Robitussin® Cough & Chest Congestion and Children's Robitussin® Nighttime Cough) — Controls and relieves frequent coughing in children.
Children's Dimetapp®Cold & Allergy — Relieves stuffy and runny noses, while providing relief for itchy and watery eyes.
Remember always to check the label and use medications as directed.
What are YOUR mom hacks to help your family feel well in the fall?
Disclosure: This post has been sponsored by Pfizer Consumer Healthcare. I've been compensated for my time spent writing as well as received complimentary product. All opinions are mine.