THIS GIVEAWAY IS NOW CLOSED. CONGRATS TO THE WINNER: fbtrustinggod@
Today's my Momiversary! My first baby turns fifteen today. And in honor of him and the last decade and a half of refining fire motherhood, I'm hosting a bunch of giveaways on both Life as MOM and Good Cheap Eats. So, stay tuned and be sure to enter them all for your chance to win.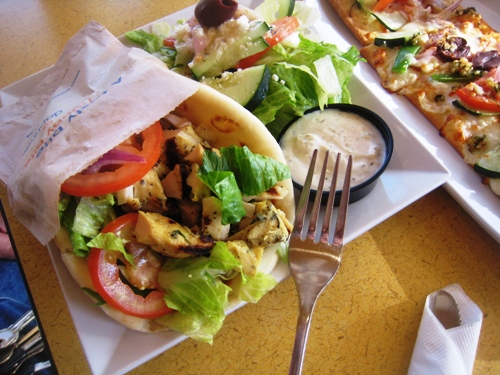 My eldest son turns 15 today. Where has the time gone?! He towers over me, shaves, and started working out in a gym last week. Oh me, oh my. My sole companion for several years and my captive audience, he is turning out to be an amazing young man.
While he can now outrun, outskate, and out argue me, one thing that we still have in common is a love of food. He is quick to help in the kitchen or give feedback on a recipe I'm developing. He also likes all the foods I love that others in the family shun, like funky cheeses and mushrooms. Yeah! Total justification to spend some grocery money on those things.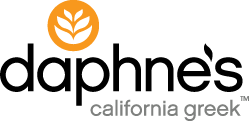 We both love to eat out, too. We were all quite pleased during our recent review of Daphne's California Greek. Daphne's sent us some gift cards for review purposes. Yum-O!
As a mom, I was pleased with the Daphne's California Greek experience on a number of fronts.
The selection is varied.
You don't have to be a Mediterranean food fan to find something you like. From gyros to chicken pitas to summer salads to flatbread pizza, Daphne's has covered a range of tastes so that everyone in your family can be pleased.
The prices are affordable.
Our family loves to eat out. Our target price is $40 or below to feed our family of 8. We can pretty easily swing it at Daphne's. They even offer family packs that serve up to 4 people.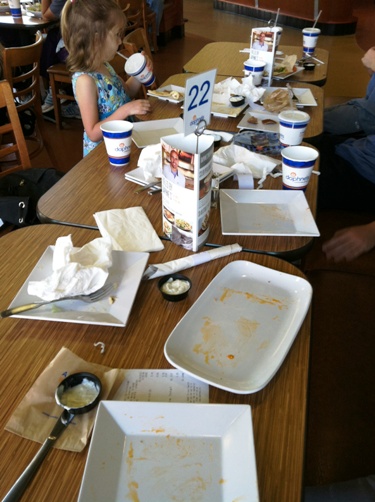 The food is great.
One of my pet peeves is wasted food. Unfortunately, that happens all too often at our house when I'm serving a new food to my kids. I make them try it, but all to often, it just doesn't go down. Obviously not the case at Daphne's! My kids scarfed their lunches. Very little was left behind.
For a more in-depth restaurant review, head on over to Good Cheap Eats.
To enter:
Simply complete the information on this form. Please know that the information is only being gathered for the purposes of mailing you your prize in the event that you are chosen as the winner. This information will not be sold, traded, or given away.
For a second chance to win, head over to Good Cheap Eats and enter that giveaway.
This promotion is open until Sunday, June 17, at 8 pm PST and is limited to US residents, 18 years or older. Friends and family of Jessica Fisher and Life as MOM are ineligible for entry. The winner will be chosen randomly. This post will be updated with the beginning of the winner's email address. The prize for this promotion is provided by and shipped by Daphne's California Greek and/or its representatives. Jessica Fisher and Life as MOM will not be held responsible for unclaimed or undelivered prizes.
Disclosure: I received complimentary gift cards for review purposes. All opinions are my own.