Motherhood is Amazing. And Hard.
We are a participant in the Amazon Services LLC Associates Program, an affiliate advertising program designed to provide a means for us to earn fees by linking to Amazon.com and affiliated sites. We participate in other affiliate programs as well. For more details, please see our disclosure policy.
In honor of Down Syndrome Awareness Month, Deanna shares her perspective on motherhood. It's amazing and hard, all at once.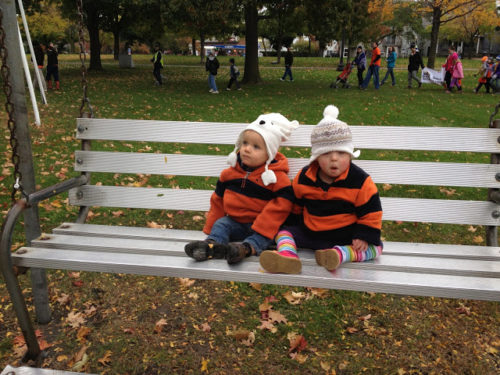 The following is a guest post from Deanna:
I used to think that my version of motherhood was harder than anyone else's. I had an infant with Down syndrome who needed 24 hours of oxygen assist, four surgeries, and a g-tube, or feeding tube.
My baptism into motherhood was more like a tsunami.
And in those early days of my daughter's life, I felt very sorry for myself. It wasn't because she had Down syndrome. No, I loved her for exactly who she was.
It's just when I looked around at all my friends with typically developing babies who could eat and breathe on their own, I wistfully thought how easy they had it without a zillion therapists, medicines to administer every day, and doctor appointments to keep track of.
"No one understands what I'm going through,"
I thought more than once, setting myself up onto a pedestal of "special motherhood" where friendships go to die.
Fast forward nineteen months later when I gave birth to a baby boy. A baby who could not only eat and breathe on his own, but a baby who held his head up hours after birth and rolled over at two weeks. I breathed a sigh of relief that I finally got an "easy" turn without all those extra medical/therapy things to deal with.
I convinced myself that caring for my son would be a piece of cake compared to what I had gone through with my daughter.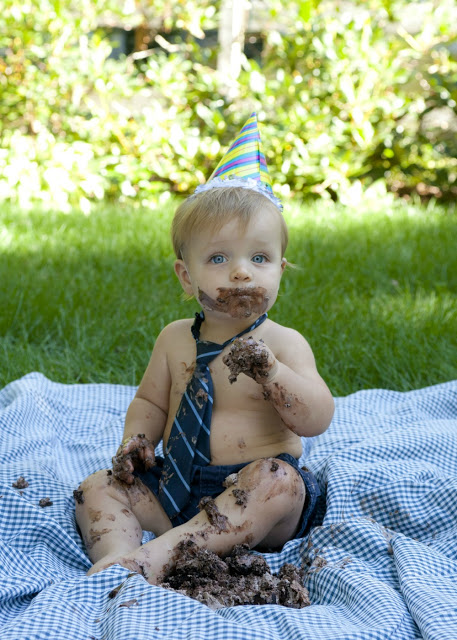 I laugh at myself just typing those words, because I honestly had no clue what was coming. This little boy was full of sleepless, vomit-filled, mobility evil-genius, diaper explosion frustrations of his own.
Long story short, I once again fell into a "no one has it as hard as I do" slump. Until one day I put two and two together — sometimes it takes me a while — and realized that the reason why this was so hard wasn't because I had a child with medical problems or an extremely needy and demanding son.
The problem is motherhood. It is hard – end of story.
As I looked around at all my friends that I used to envy for their "scenic route", I started to see other women struggling in the same ways over different problems.
Because the truth is that all children are unique. All of them require special care. All of them will push us to our breaking points over and over and over again.
Your motherhood experience no doubt looks entirely different than mine. And your friend's experience different yet again. But at the heart of it all, we're all the same.
We have children who all need the same things: to be loved, celebrated, comforted when they hurt, cuddled when they're sick, encouraged when they're upset, laughed at when they're trying to be funny, and loved. Did I say that already?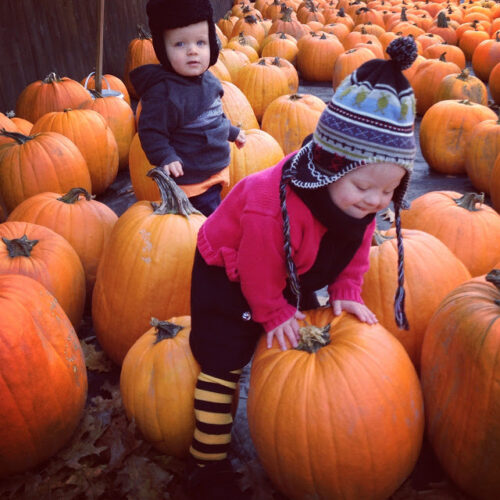 And we? We just want to do that all — perfectly. When we fail, we call ourselves failures and yet somehow continue another day to try harder, love deeper, celebrate louder. Because we know we're doing something amazing. We know that this is the greatest thing that we will ever do.
Even though it is hard.
I no longer think that my experience is harder than anyone else's. Yes, I have a child with Down syndrome and often people tell me that I'm a saint. But that isn't true- at all. Trust me.
I'm just a normal mom down in the trenches with all the other normal moms trying to figure out how to make sure my children grow up to be the best versions of themselves. It's not an easy calling. It's uncomfortable, messy, frustrating. And yet it's wonderfully satisfying at the same time.
In honor of October being Down Syndrome Awareness Month, I would like to stand back up on that pedestal for one quick second and shout to the world that "special" parenting isn't anything to be scared of.
No matter how many chromosomes your baby has, he or she is going to need the same things from you that any other baby would need. You might have bumps in the road that other parents don't have, but those other parents have bumps of their own, just in different places.
You will soon realize that parenting a child with Down syndrome isn't a bad thing at all. It's, in fact, a wonderful, amazing calling. All that baby needs is to be loved, celebrated, comforted when they hurt, cuddled when they're sick, encouraged when they're upset, laughed at when they're trying to be funny…just like any other child.
I long ago stopped counting chromosomes and comparing my mothering experience to everyone else's. Because no matter which way you slice it, that pie of motherhood is oozing with difficulty and pain, blended perfectly with joy and happiness. I intend to enjoy every last flavor of the pie created for me because the sweetness of the cream offsets the tartness of the berries and creates perfection.
– You can read more about Deanna, Addison's birth story and their life together at Everything and Nothing in Essex. Read Deanna's previous guest posts on Teaching Love for Others, Parenting a Child with Down Syndrome and Can Your Baby Have Too Many Clothes?