Motherhood Unexpected
We are a participant in the Amazon Services LLC Associates Program, an affiliate advertising program designed to provide a means for us to earn fees by linking to Amazon.com and affiliated sites. We participate in other affiliate programs as well. For more details, please see our disclosure policy.
When things don't make sense, when unexpected things come our way, when we think that a mistake has been made, is God still good? Life as MOM contributor Deanna shares an excerpt of her new novel, based on her experiences as a new mother to a child with Down Syndrome, that grapples with these issues.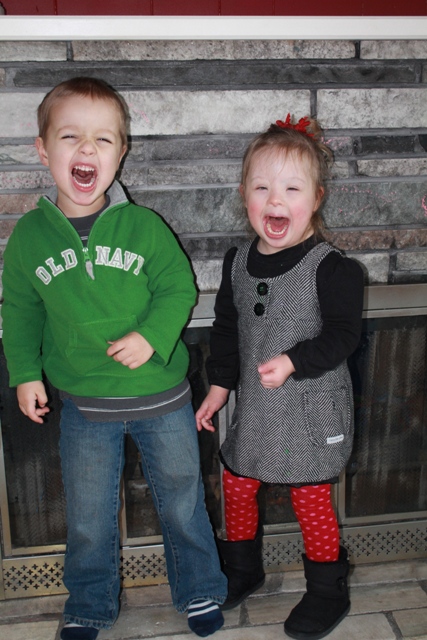 Five years ago I received my daughter's prenatal diagnosis. Down syndrome.
I would like to say that I handled this unexpected news well. I wish I could tell you that I took a beat and then continued on– excited to meet my child.
But instead I was crushed. Devastated. This was my first baby. I was twenty-five years old. I didn't expect this.
I remember looking around me at all the pregnant women around me in life, thinking "Why me?" They were all posting happy news of "Ultrasound looked healthy. God is good!" Meanwhile I was receiving the definite call that everything was not okay with my baby. Did I say "God is good" at the end of my announcement?
No, I did not.
It's been five years. I now have a bit of perspective and experience behind me now. I am a day late and a dollar short, but I would now like to say, "The ultrasound did not look healthy. The amnio tested positive for Trisomy 21. My daughter has Down syndrome. God is good."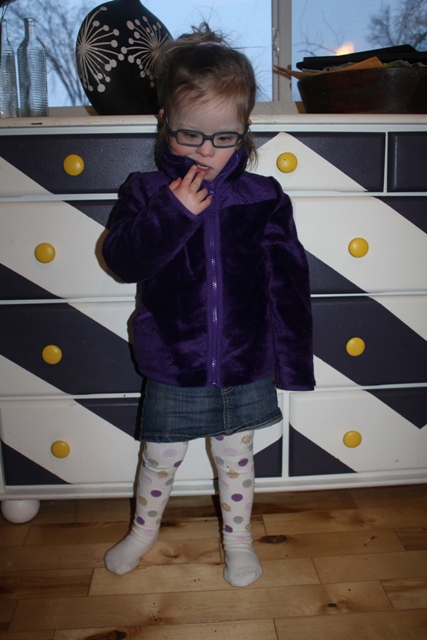 Because as I have walked the path of a special needs mommy, I have learned over and over of the goodness of God in giving me a child with a disability. My daughter is a complete joy, and definitely a very GOOD thing in my life.
This entire experience has caused me to think a lot on this subject– the goodness of God– especially in regards to prayers that might be answered differently than we wanted them to be. When things don't make sense, when unexpected things come our way, when we think that a mistake has been made– God is still good.
I think oftentimes this can be magnified in motherhood. We put our all into our children. But what is our response to be when things turn out differently than we expect or think that we deserve?
The following is a short excerpt from the work of fiction that I wrote, Motherhood Unexpected, to write through this stormy beginning to my motherhood: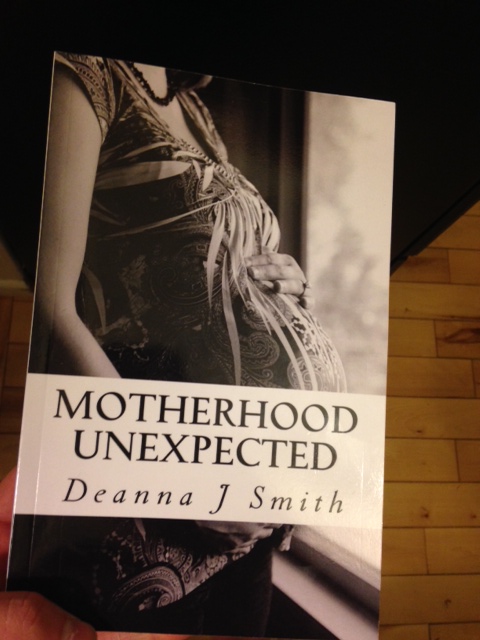 "Just because something is unexpected doesn't mean that it can't still be breathtakingly beautiful.

Everything in your life up until this point has prepared you for this. All of your talents and abilities were given to you with the knowledge that you would use them in motherhood— this exact motherhood. None of this was happenstance or not fair. This is how it was meant to be. This is your perfect plan."

Claire was silent. The shadows of a stormy late afternoon hid her face as she bent over the baby. Her mother was trembling beside her. While her words made sense, there was something that Claire just couldn't let go.

"But God owes me a normal baby," she said

"Why would you think that?" Mother said.

"Because I did everything right." The words popped out before she realized she said them.

"So you think that you can control your child's genetic makeup— his future— his very life based off of your actions? You think that you can create something better than an almighty, all-knowing Creator who created the entire universe from beginning to the end? Do you believe that He finished with the intricate design of the beauty in nature all around us, but then He made his very first mistake making your child?"
Motherhood Unexpected, which released last week, is dedicated to my daughter Addison, the one who made me a mother, the one who taught a me how to love.
I am so thankful for God's goodness in gifting her to me.
Deanna is passionate about special needs advocacy and new motherhood- two things that go hand in hand for her right now. Three kids four and under, the oldest of which has Down syndrome- keeps her quite busy. But there's always enough time left at the end of the day to write all about the insanity at her blog Everything and Nothing from Essex. And to laugh- always, always there is time to laugh.
Technically labeled a "special" mother, Deanna really finds nothing special about herself. Truly, special needs parenting is just about taking it one day at a time- enjoying the highs, sloughing through the lows, and stumbling through the mundane while drinking too much coffee. Read all of Deanna's posts here.