Mother's Day Gift: A Tea Party
We are a participant in the Amazon Services LLC Associates Program, an affiliate advertising program designed to provide a means for us to earn fees by linking to Amazon.com and affiliated sites. We participate in other affiliate programs as well. For more details, please see our disclosure policy.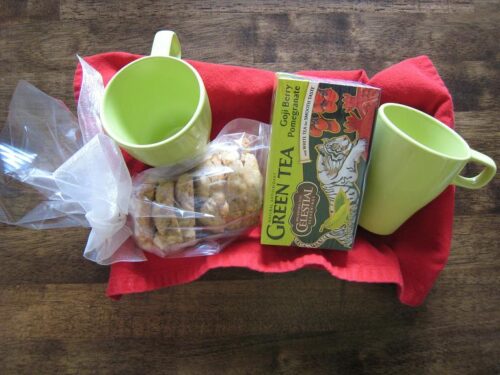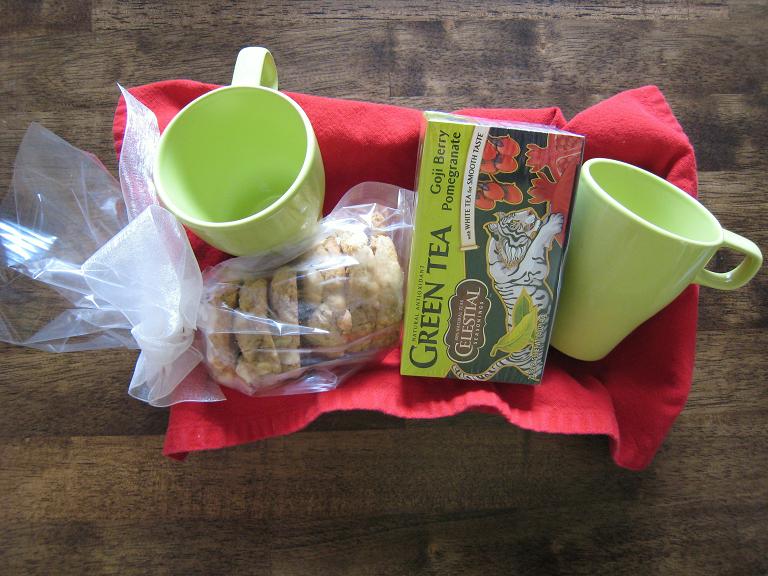 Looking for a fun, yet economical Mother's Day (or Any Day) gift? This tea party basket is sure to please. And it's so easy! Such a great do-it-yourself kind of gift.
Line a box or basket with a cloth napkin and fill with a pair of matching mugs, a box of tea, and some delicious cookies, like White Chocolate-Walnut Cookies.
Cost breakdown of this basket:
wire basket from the dollar store – $1.00
napkin (part of a set of 8, bought on clearance) – $0.50
pair of Fargrik mugs from IKEA – $1.18
tea on clearance with a coupon – $1.00
cookies – $0.50
Total Spent: $4.18
The variations are endless as to what you could include in your tea party.
What would you add?