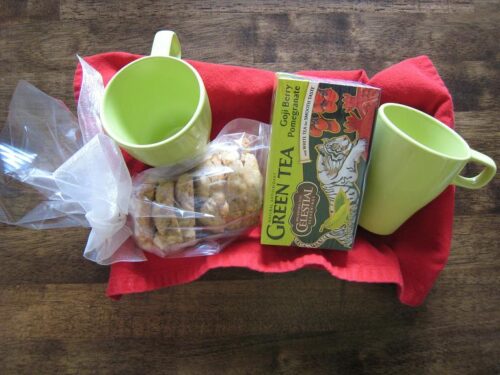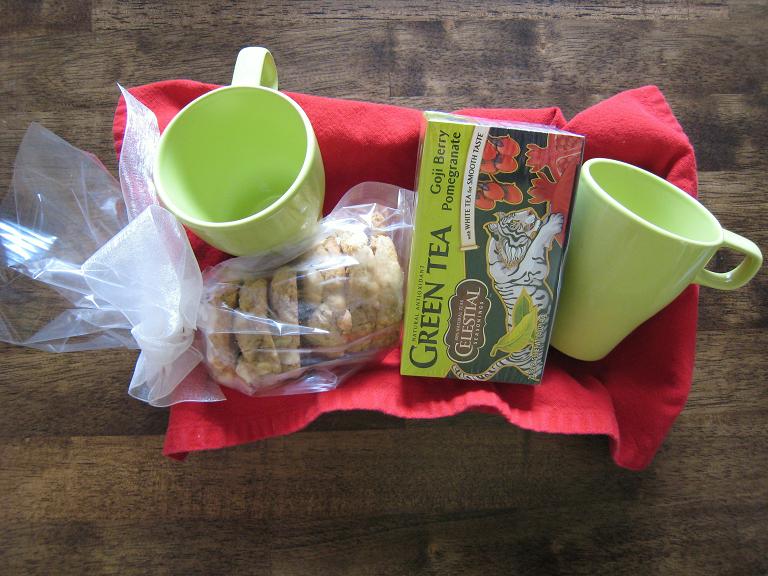 Looking for a fun, yet economical Mother's Day (or Any Day) gift? This tea party basket is sure to please. And it's so easy! Such a great do-it-yourself kind of gift.
Line a box or basket with a cloth napkin and fill with a pair of matching mugs, a box of tea, and some delicious cookies, like White Chocolate-Walnut Cookies.
Cost breakdown of this basket:
wire basket from the dollar store – $1.00
napkin (part of a set of 8, bought on clearance) – $0.50
pair of Fargrik mugs from IKEA – $1.18
tea on clearance with a coupon – $1.00
cookies – $0.50
Total Spent: $4.18
The variations are endless as to what you could include in your tea party.
What would you add?