Bless a friend with dinner in the freezer!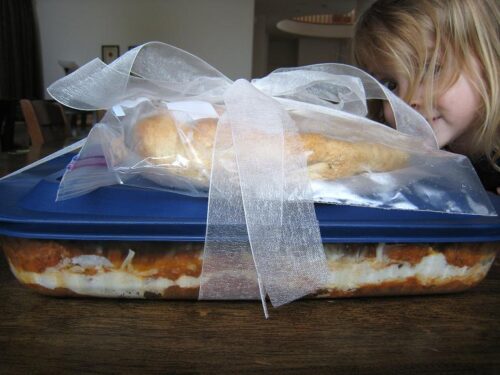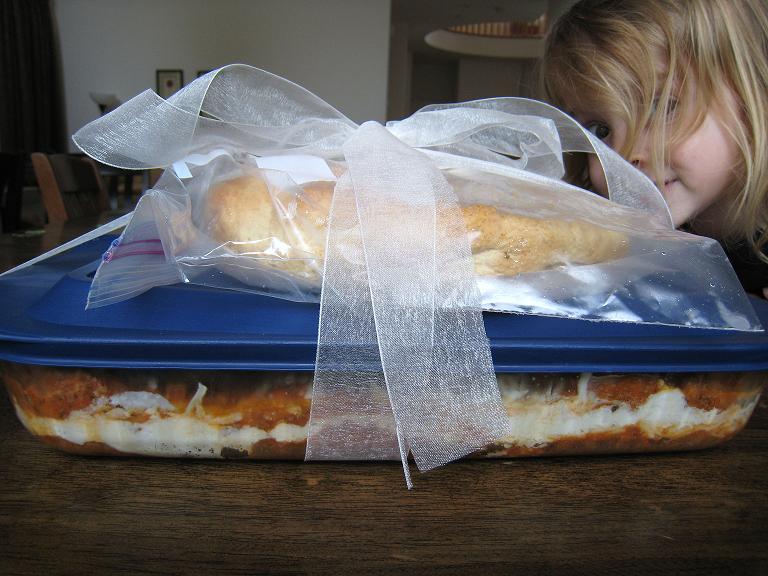 Years ago my neighbor Wendy showed up at the door with a lasagna and a loaf of garlic bread. For. no. reason. at. all. I was floored. And amazed. And so totally blessed. Her random act of kindness just made my day.
What mom wouldn't like dinner already made for her? Talk about your Mother's Day gifts! This totally works for me.
Consider making a few freezer meals for the moms in your life. Lasagna and Garlic Focaccia are two easy ones that will tempt anybody's tastebuds. Cute child not included.
And if you need a little help in the freezer cooking department, we're happy to oblige.
What kind of dinner gift would please YOU?