Movie Review Roundup: Monsters University
We are a participant in the Amazon Services LLC Associates Program, an affiliate advertising program designed to provide a means for us to earn fees by linking to Amazon.com and affiliated sites. We participate in other affiliate programs as well. For more details, please see our disclosure policy.
This post does include Amazon affiliate links. If you make a purchase through those links, I am paid a small amount in way of advertising fees.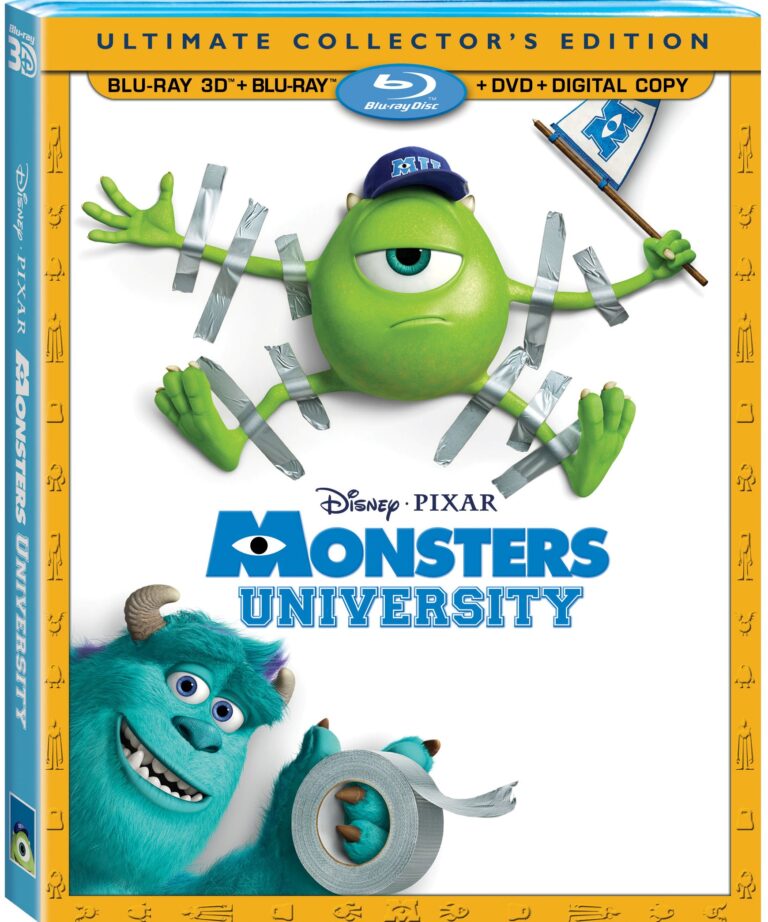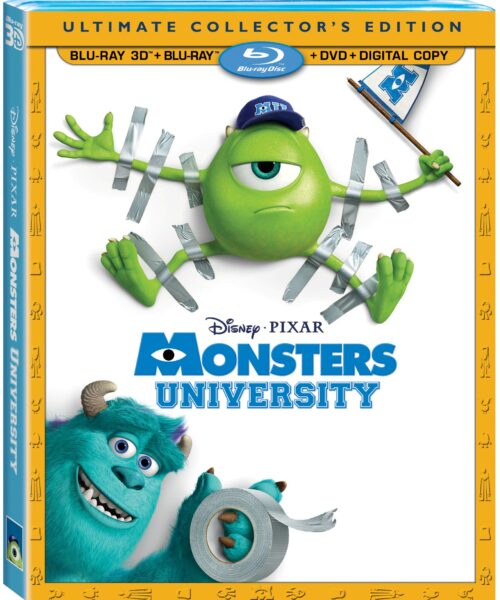 Earlier this week Monsters University was released on Blu-Ray and DVD. Our family got the chance to preview it last weekend. It was a super fun flick. Pixar rarely disappoints, ya know?
While not as good as its predecessor, Monsters, Inc — there were some slow spots — it was a film that our whole family watched and enjoyed.
The film tells the story of how Mike and Sully made it to the Scarers Floor of Monsters Incorporated. Their back story is peppered with humor, compassion, friendship, and a few surprises.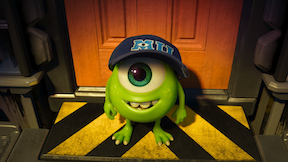 Monsters University is the pre-quel, if you will, of Monsters, Inc. The tale starts when Mike Wazowski is just a young kid on a school field trip. He's inspired by a particular Scarer and falls in love with the idea of attending Monsters University.
I was surprised by Mike's character. I don't want to spoil it. But, I misjudged him in Monsters, Inc. I thought he was all about goofing off and breaking the rules. I think I need to watch it again because maybe his deeper self was there and I just missed it.
Over all, the film was a fun flick. Here are some thoughts from the kiddos:
Thoughts from the FishKids:
[spoilers removed]
FishChick5: It was pretty good. My favorite part was when they were doing the scaring of the humans.
FishChick6: I thought it was a very caring thing when Mike and Sully were trying to help each other.
FishBoy9: I thought it was a great family movie. My favorite part was the hiding part. That parts funny.
FishBoy11: My favorite part was when they used their differences to their advantage and when they worked together.
FishBoy12: I appreciated how it added more character debt to Mike. (Is he like his mother, or what?!)
Here's a short clip from the film:
Ways to Find Good Family Films
Good family films are hard to find these days. Here are some resources to help you find a good match for your family:
Disclosure: I received a review copy of the film. All opinions are my own.