(My Brood) Works for Me
We are a participant in the Amazon Services LLC Associates Program, an affiliate advertising program designed to provide a means for us to earn fees by linking to Amazon.com and affiliated sites. We participate in other affiliate programs as well. For more details, please see our disclosure policy.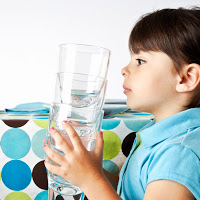 I mentioned earlier in the week that my kiddos are now of the age that they can take on some household responsibilities. We are firm believers that all children, no matter sex or age, participate in the workings of the household. We don't know what the future holds for each of them, but we want to equip them for whatever comes their way.
So, everybody's got some jobs. Over the years, through trial and error and being willing to constantly reassess and adjust our systems, we've come upon ways to instill responsibility in our children and to lighten the load on this mother.
Each kiddo is responsible for making his bed, stripping the sheets once a week, putting away his clothes, and clearing his own dishes. The guys choose new jobs at the beginning of the month. We also have "paying jobs" available if they are highly motivated.
Here's a sampling of kid chores at our house:
* set, clear and wipe table – 3x/day
* unload dishwasher – as needed
* take out trash – as needed
* shark the floor – 3x/day
* swab the decks (only for my biggest boy, so far)- weekly
* vacuum a room – 2x/week
* wipe down bathroom counters and declutter bathroom – daily
Years ago, I found this great book, Mrs. Clean Jeans' Housekeeping with Kids. It is a fantastic resource, chock-full of ideas for organizing and assigning household jobs. From the book blurb,
Mrs. Clean Jeans starts with strategies, including involving the whole family, letting kids pick their favorite chores, having a set chore time so everybody's working together, and keeping chores reasonable, plus, of course, giving suitable rewards for jobs well done. Then she takes readers room by room, showing how to create kid-friendly storage, make sure things get picked up, avoid fights and confusion, and see to it that everything gets done–including the dishes.
It's a great resource that I highly recommend. It was here that we got a target number for how many jobs to assign to each kid: half his age. (Round up for odd-numbered ages.) So, at our house: FishBoy11 has 6 jobs, FishBoy7 has 4, FishBoy6 has 3, and FishBoy4 has 2.
This works for us. And so do they.
For more great ideas, check out "Works for Me Wednesday" at Rocks in My Dryer.