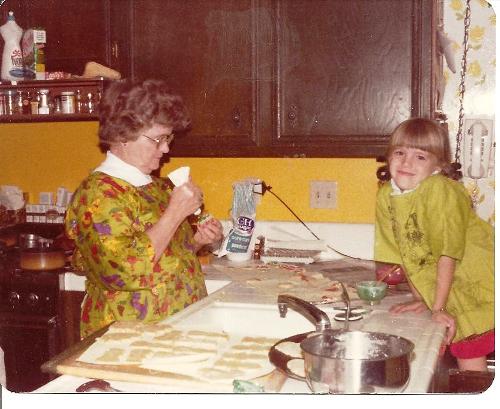 Ever since I was a little girl, I've loved to be in the kitchen. That's me and my Gramma John baking Christmas cookies. She was a blue ribbon baker. The story goes that she was absolutely jealous of her recipes. She wasn't gonna share her secrets if she didn't have to. One year after she took home several blue ribbons from the fair, the local radio station interviewed her and asked her for her  recipe. She made up some nonsense to share because she didn't want anyone beating her with her own recipe the next year!
Her daughters in law were never quite sure if they had the right recipe, either.
I pleased to report that while I love to cook just like Gramma John did, I'm happy to share my secrets. So far I've completed two cookbooks with more to come over the next couple years.
My Cookbooks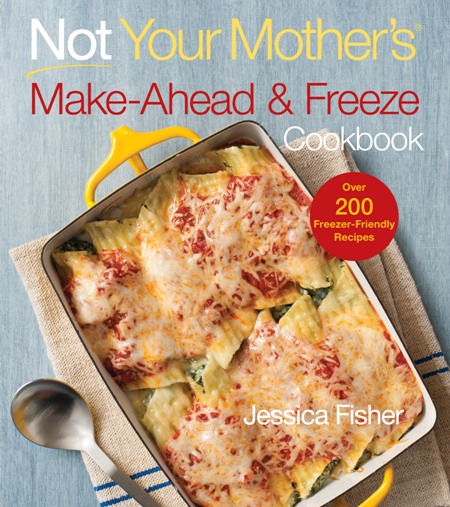 Not Your Mother's Make-Ahead and Freeze Cookbook contains more than 200 freezer-friendly recipes as well as all the information you need to prepare food for the freezer as well to adapt your own prize-winning recipes for freezing.
The book is filled with recipes that will suit any family's taste, diet, or budget. Many of the recipes are naturally gluten-free or can be adapted to be so. The same goes for dairy and nut concerns.
There are some gem recipes in there that aren't available online. Caramel Lime Bars and the Coconut Crunch Pie are some of my favorites. Gramma would have been proud.
The ten cooking plans included will help you fill your freezer with mouth-watering goodness. If you want more cooking plans, I've gotcha covered right here.
Buy the book on Amazon or your local bookstore.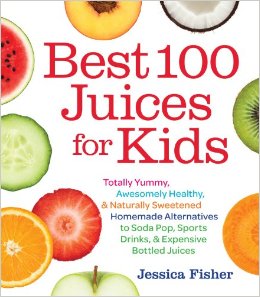 Best 100 Juices for Kids is filled with "totally yummy, awesomely healthy, and naturally sweetened homemade alternatives to soda pop, sports drinks, and expensive bottled juices". Just ask my kids. This new book, available for preorder now, is filled with tasty ways to ditch overly-sweetened, bottled drinks.
My kids and I went on a juicing adventure, on the hunt for tasty combinations that would soothe the sweet tooth in all of us. At first my people raised an eyebrow. Now they say, "Oh cool. Juice!"
I recorded our favorite juice recipes as well as a bunch of smoothies, sparklies, and popsicles in this new book that is sure to bring out the kid in anyone. Homemade Orange Julius? A naturally sweetened Cactus Cooler? I'll take it!
You can preorder the book here.