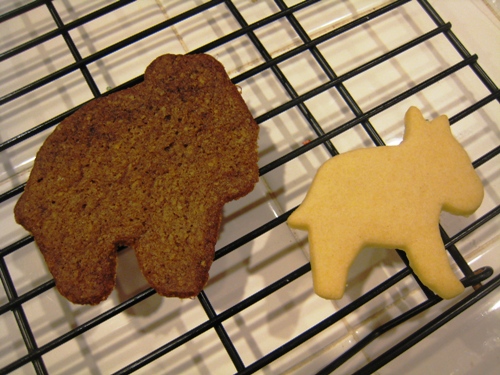 In the recent Gingerbread versus Sugar Cookie battle, the Sugar Cookie won. The above cookies were both cut with the same donkey cookie cutter. You know, the donkey that Mary rode to Bethlehem on.
Both recipes were from my mom, recipes that mom made all the time when I was a kid. Both recipes that have worked in the past. However, the gingerbread could not hold its shape. See?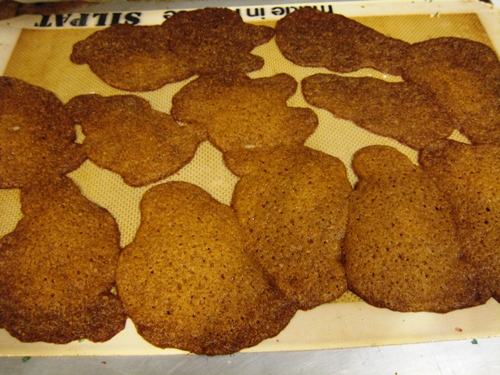 It seems my cookie baking was full of comedy. Hershey kisses melted. Snowball sugar melted. Gingerbread? Melted.
These tasted fine, but they sure weren't pretty. While I was able to salvage my melted Hershey Kisses cookies, these were irreparable.
Got Gingerbread?
Any ideas on what went wrong? Do YOU have a gingerbread recipe that works?
Don't forget to check out The 12 Days of Christmas Cookies.