Need a Last-Minute Gift for Dad?
As an Amazon Associate I earn from qualifying purchases. For more details, please see our disclosure policy.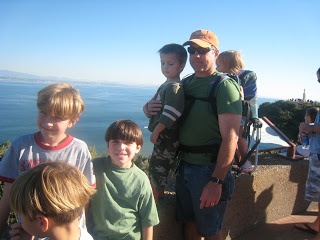 The pressure can be something fierce when Father's Day roll around. The purpose is to honor the dads in your life, but it can become this, "Oh-my-I-better-get-him-something-good" frenzy. And "something good" can often be translated into "something expensive." But it doesn't have to be that way; you can honor Dad and still respect the wallet.
Here are some last minute suggestions:
1. Make a breakfast fit for a king. Forget the quiches and egg bakes. Make omelets filled with lots of meaty goodness. Diced ham, Italian sausage, chorizo, and taco-seasoned ground beef make great fillings. FishPapa's favorite combo has chorizo cooked up with onions and grilled chilis, topped with grated cheese and salsa. Serve homefries and toasted English muffins on the side for a hearty start to the day.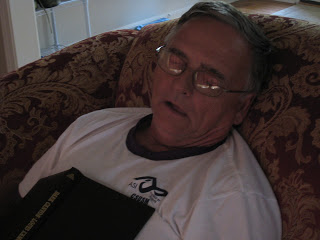 2. Let him veg. While you may think you need to plan a big event for Father's Day, you probably don't. Last year, FishPapa explained that all he really wanted to do was have a free pass to watch sports. By "free pass" he meant that he wanted to know it was okay to do that and not feel like he was neglecting me or the kids. Fair enough. That's cheaper than a tie at Walmart! Such a simple thing that much of the family can enjoy, especially if munchies are involved. (In case you didn't know, there is baseball, nascar, and the US Open finals – that's golf, available for viewing tomorrow.
3. Prepare a simple and filling lunch. It can be delicious without being complicated. Here's what we're having:
Italian Sub Sandwiches
Potato Salad
Chips and Salsa
Watermelon Lemonade
Chocolate Cheesecake
4. Write a letter. Take a few moments to express your appreciation to your husband or dad. It doesn't have to be fancy or eloquent. Quite honestly, those hallmark cards are a bit too cheesy. But, be honest. If you have a difficult relationship, a friendly letter can be a means of mending a rift.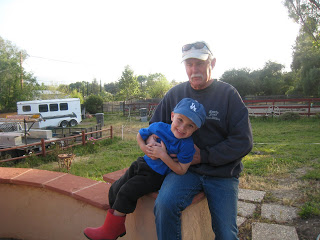 5. Make a point to honor the dads in your life everyday. Encourage them to fight the good fight, thank them for a job well done, help them see where they can grow. How we treat one another on a regular basis is so much more valuable than a trinket or expensive gadget once a year.
What would you do with little time and little money to bless dear old dad?