New DVD & Blu-Ray Movie Round-Up
We are a participant in the Amazon Services LLC Associates Program, an affiliate advertising program designed to provide a means for us to earn fees by linking to Amazon.com and affiliated sites. We participate in other affiliate programs as well. For more details, please see our disclosure policy.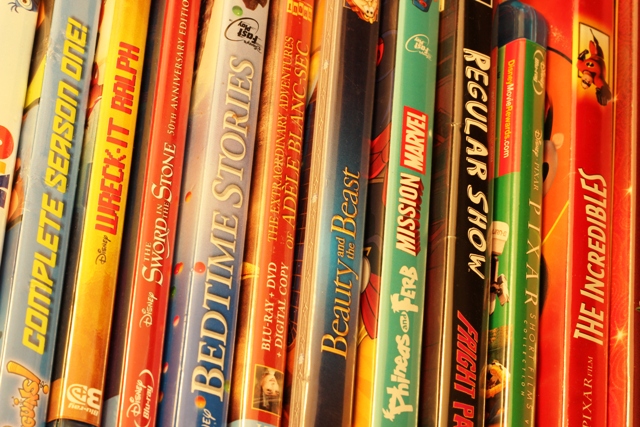 As you know, we're movie buffs around here. One of the things that we look forward to as a family is watching a new DVD together on a Friday night after pizza. It doesn't happen every week, but it's one of those rituals that we all love. Sometimes we rent the movie through Redbox or Amazon; sometimes we borrow it from friends or the library; sometimes we buy it; sometimes we are sent it to review.
(The links below are affiliate links. If you make a purchase through those links, I receive a percentage in advertising fees.)
Over the last month or so the studios have been sent a few new movies our way to review . Here's the lowdown on these new releases for DVD and Blu-Ray:
Movies for younger kids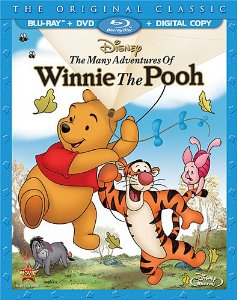 The Many Adventures of Winnie the Pooh
The Many Adventures of Winnie The Pooh includes the classic, "A Day for Eeyore" animated short, "The Story Behind the Masterpiece" and "The Winnie the Pooh Theme Song" starring Carly Simon.
My kids have always loved all the full-length Pooh movies. The short episode series was a little hit or miss, but the feature-length films have always been fun.
Return to Neverland
In Return to Neverland, we travel to WW2 London where Wendy is grown up with children of her own. Her husband is fighting in the war, and it is their no-nonsense daughter, Jane who has the adventure when the infamous Captain Hook whisks her away to the enchanted island of Never Land. Peter Pan, Tinker Bell and the Lost Boys  help Jane believe in faith, trust and pixie dust.
My girls' favorite ride at Disneyland — along with five million other people — is the Peter Pan ride, so it's no surprise that this movie was a hit.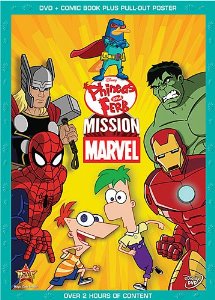 Phineas and Ferb: Mission Marvel
Phineas and Ferb: Mission Marvel was well-received by the FishCritics. I think they watched it twice through on Friday night. We are big fans of the super heroes and big fans of Phineas and Ferb, so it's no surprise that we'd enjoy a melding of the two.
My 11yo can ramble on and on telling you about the chapters. He particularly likes the one called, "Sidetracked."
Littlest Pet Shop: Petacular Escapades
When friends moved out of country to Australia, their daughter Emily bequeathed her Littlest Pet Shop toy collection to my girls. So, it was super fun for them to be able to watch the videos of Littlest Pet Shop: Petacular Escapades. I fear it might be on the edge of twaddle, but they really like twaddle sometimes.
While I love to hear them laugh and giggle over the episodes, it's even more fun to listen to them playing with the toys and reenacting different stories.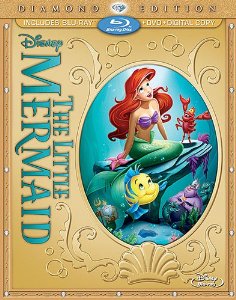 The Little Mermaid
The Little Mermaid was, of course, the piece de resistance for my girls. They did many a chore happily and quickly in anticipation of watching this film.
I have my own fond memories of it since it was released during my freshman year in college. The girls in the dorm and I went to see it at the theater together and memorized all the songs to the soundtrack that year.
Movies for bigger kids
Oblivion – As soon as it was available on Amazon Prime, we rented this film starring Tom Cruise and Morgan Freeman. We really enjoyed it. (There was some mild language and one brief naked backside – proceed with caution.)
The film is a sci-fi mystery that had us talking about it for days. It got mixed reviews elsewhere, but we enjoyed it, and watched it twice.
Regular Show: Fright Pack
The one "show" that we watch around here is Regular Show. The early seasons are definitely on the edge of not quite appropriate, but later episodes have been fine, by our standards.
My guys were thrilled when we received the Regular Show Fright Pack to review. This disc is a compilation of "scary" episodes over the years. No cause for nightmares around these parts, however. Your mileage may vary.
Iron Man 3
The release of Iron Man 3 in the spring seemed to pass pretty quietly. I heard no major raves or complaints, so I didn't know what to expect.
I loved it. But, I love the Avengers and all their movies. What can I say? I'm ready to watch it again.
Seen any good films lately?