New Year's Feasting (Ultimate Recipe Swap)
We are a participant in the Amazon Services LLC Associates Program, an affiliate advertising program designed to provide a means for us to earn fees by linking to Amazon.com and affiliated sites. We participate in other affiliate programs as well. For more details, please see our disclosure policy.
Ring in the new year with some good eats to please the whole family.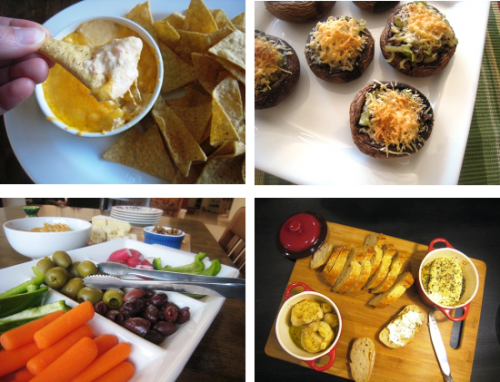 The ball is dropping in just a few days. We're on the edge of 2013? How did we get here?!
Since hubby and I are homebodies, we've never minded staying home on New Year's Eve. We cook up some fun snacks and have a little party with the kids. The menu is typically the same, but no one minds. It's part of the tradition.
We play games, watch movies, and eat. Works for me!
Here's a sampling of what we traditionally serve on New Year's Eve:
A bunch of snacks, some favorite beverages, and we're good to rock this town.
Or at least eat well before we go to bed by 10 pm.

URS Guidelines
Remember: Each week at Ultimate Recipe Swap, there is a posted theme. You are welcome to share any recipe that fits the theme and contains a link back to Life as MOM. If you're curious about the upcoming themes, I have a calendar here. This week's theme is New Year's Eve
If you have a recipe that fits the theme, please link it. However, things like Beef Strogonaff will be deleted from Chicken week because it doesn't contain chicken. Please keep this meme as helpful to others as we can.
And don't make me the bad guy! 

What are your favorites for New Year's Recipes?