Are you looking for ways that you and your family can improve your public school experience? Here are a few tips from Life as MOM contributor Jessie Leigh.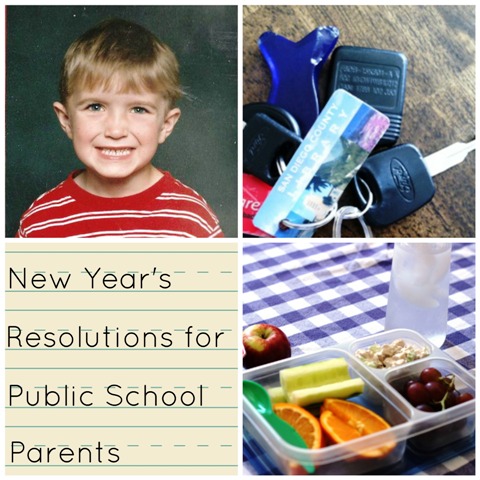 2014 is upon us! There's something about turning the page to a whole new year that just begs for fresh starts.
While it's not necessarily wise to take on huge, unachievable resolutions, I think the new year is a wonderful time to set goals and reevaluate priorities. One of the areas I'm looking at this year? Ways I can improve our school experience.
Here are five "resolutions" I'll be making this year:
I resolve to keep a good morning schedule.
I'm the queen of starting out all gung-ho with the perfect back-to-school schedule in the fall. I have it all planned out– when to serve breakfast, how to lay out the kids' clothes, where to stash backpacks. By Christmas break? My "always pack lunches the night before" resolve has faded away and I'm too often scrambling around.
This is the perfect time to revisit those plans and get real with myself. What worked? What didn't? Why did I stop doing some of these things– were they inefficient? Did I just get lazy? Now's the time to establish a new plan with fresh eyes, taking into account what I've learned.
I resolve to send a little love.
I pack my children's lunches every single day. We are a "cold lunch" family, and that works for all of us. While I never seem to drop the ball on making sure my kids have everything they need for a balanced, tasty meal and snack, I really just focus on that– getting the food and water in there.
This year, I'd really like to get more intentional about sending little lunchbox notes. Jessica even offers a cute, free printable right here, so I have no excuse. I'm firing up the printer this new year and keeping a stack of these notes and some bright markers handy. (I might sneak a few of those into my husband's lunch bag, too!)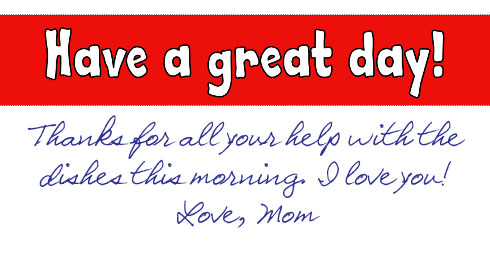 I resolve to seek out more volunteering opportunities.
My son is in third grade and, in our district, that is the highest grade in his current school. I had the chance to volunteer in his classroom right before the holidays and it was such a delight! While I help out in his younger sister's class every single week, I haven't had as many opportunities to help in his room.
I want to be very intentional about looking for ways to volunteer there because I know next year is going to be a whole new school and a whole new ballgame — and the word on the street is that there aren't as many volunteering opportunities as he moves up to the next grade.
I resolve to improve communications with the school.
While I do a decent job of staying in touch with my kids' teachers, there is always room for improvement. Now that we are all refreshed after our break, I'm recommitting to staying in regular contact with all the key players in my children's education. Keeping them apprised of what's going on here helps all of us work together to ensure they're getting the best services and support that they can.
I truly believe that parent-teacher conferences should never hold huge, startling revelations. If we communicate effectively on a more regular basis, everyone can be on the same page and know exactly what the expectations are and also better handle any challenges that arise.
I resolve to say "Thank you!" more often.
There are so many wonderful people who contribute to my children's academic success — teachers, therapists, principals, secretaries, guidance counselors, coaches, bus drivers, etc. All of these individuals dedicate so much time and energy to their roles and I want to be sure to show gratitude for that. I want to do my part in making sure that no one has reason to declare any one of those a "thankless" job. It costs nothing to share a kind word and genuine appreciation.
Those are just a few resolutions I'm making in this new year to help set us up for a fabulous remainder of the school year. I look forward to the months ahead!
What resolutions or commitments can you make to help improve your public school experience?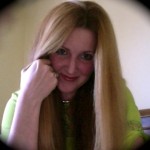 – A mother of three, including a 24 week preemie, JessieLeigh is a determined advocate for even the tiniest of babies. She can be found celebrating life's (sometimes unexpected) miracles and blessings at Parenting Miracles.
You can read all of Jessie Leigh's posts for Life as MOM here.
Other Ideas for Public School Parents: