New Year's Traditions: Sweet Days at the Beach
We are a participant in the Amazon Services LLC Associates Program, an affiliate advertising program designed to provide a means for us to earn fees by linking to Amazon.com and affiliated sites. We participate in other affiliate programs as well. For more details, please see our disclosure policy.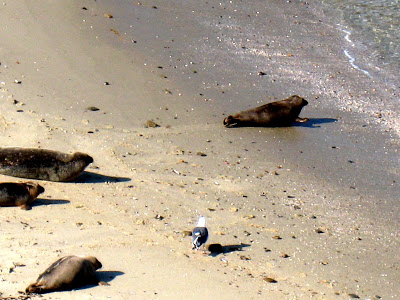 For everything there is a season. Like when do the seals camp out on the beach? When do the whales migrate? When are oranges and avocados and lemons in season? Um, I think that would be winter.
And, winter holds special memories in family life, too. For us, now back in California, winter means that most of the tourists have left "our" beaches alone. No more crowds. We're free to roam the sandy stretches and not trip over coolers, blankets, and wayward sand toys.
Member when we did this last New Year's?
Well, this week is no different. We plan to play at the playa all week. We've got friends heading in from the Mid-West, so I've got fish tacos and beach days all lined up.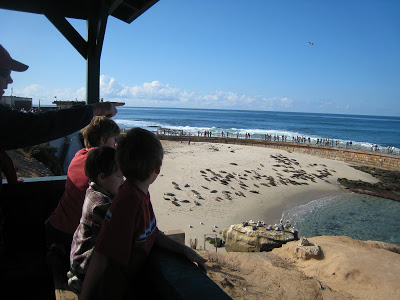 Yesterday the FishFam piled into the van and headed to La Jolla — because we could. Five years in Kansas City has made me very thankful for beautiful weather.
Believe it or not, it can be "cool" at the seaside and I was also thankful when I saw FishPapa had packed a coat. I am always cold it seems. HOW did I survive 5 years in Kansas?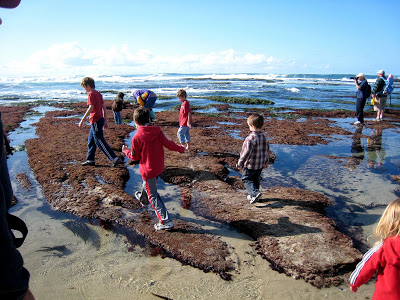 Eventually, the sun peeked out, and it was a fantastic day. We saw the seals basking on the beach, watched the body surfers, and splashed in the tide pools.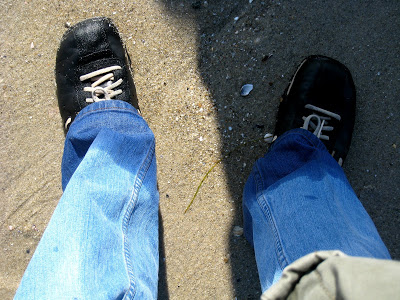 Note to self: take your shoes off when you go to the tide pools! Lesson learned and duly noted. Squooshy shoes are no fun. It was fantastic to get my bare feet in the sand. I haven't done that in months. Why not?!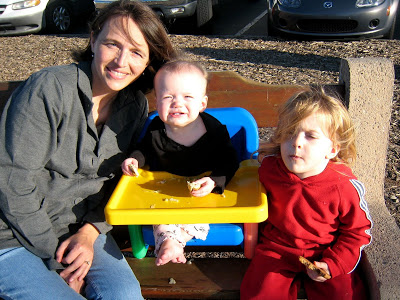 We ended the day by grabbing sandwiches and picnicking by the seaside. What a sweet day at the beach!
What sweet New Year memory are you reliving this year?