Non-Frugal Things to Avoid When Moving
As an Amazon Associate I earn from qualifying purchases. For more details, please see our disclosure policy.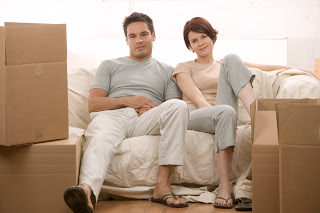 Experience speaks volumes. Please listen.
1. Don't pack all the toilet paper, paper towels, and soap that you bought for pennies so that you have to pay through the nose ($1 for a bar of soap?!) to buy those necessities while you wait for the moving truck to arrive.
2. If you have laundry baskets that you want to keep, (which you do) pack stuff in them early and load them on the truck, rather than leaving them empty at the end with no room on the truck to transport them.
3. Never pack your coffee aparatus – cart it with you. In this way you don't have to pay for Starbucks every morning until the truck arrives. (OK, I didn't mind this one so much, but I felt guilty doing it.)
4. Likewise, don't pack up every pot, pan, and utensil. Instead keep out a few basics so that you can do rudimentary food prep before the truck arrives — and thus save yourself many trips through the dollar menu at El Pollo Loco.
5. No matter how much more efficient and economical it is to have the stuff shipped by a freight company, try to truck it yourself. Inconvenience has its costs.