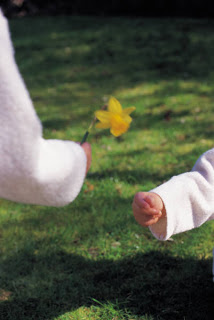 I'll never forget the day my neighbor Wendy showed up at the door with a lasagna and garlic bread. It was no special occasion. No new baby from the hospital. It was no trying or tragic time. There was no obvious need that she was filling. She just wanted to do it, she said.
We hadn't been close friends prior to that moment, so her action spoke even more loudly of hospitality and being a good neighbor. We enjoyed a fantastic lasagna that night. And not only was my tummy warmed, but my heart was also.
Doing something just because is a beautiful thing – for the person you're blessing as well as for you.
JessieLeigh has been doing a series on these kinds of "sacrifical acts of hospitality." Her creativity and her care for others are so fun to watch. Makes me want to get in on the action!
For our part, the boys and I are discussing what we can do to help others. I'm hoping that we will be able to collect a huge box of toiletries, snacks, and groceries to take to the San Diego Ronald McDonald House. I know of several families who have benefited from RMHouses. It seems like an easy way that the kids and I can work together to serve our community and to do it in a way that easily fits into our life and our budget.
What are ways that you have or can serve and care for those around you? Let's brainstorm in the comments section!