Congrats to the winners of this giveaway: DBT64@, chuluota@, bethel28@, lilproblemkid06@, sd_pearsall@
Booking It is an online book club where we discuss what we've read over the past month as well as review a monthly assigned book. This month's book is Not Your Mother's Make-Ahead and Freeze Cookbook by Yours Truly.
(Heads up: if you make a purchase through any Amazon links in this post, I do receive a small percentage of the sale.)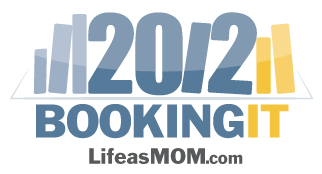 I think that this marks the end of our third year Booking It, doesn't it? Where did that time go?! It's been an amazing experience to have regular feedback and interaction about books. Thank you for recommending some great reads.
The Year in Review
Here's what I read this year:
Not too shabby, I say. Wondering what books we covered collectively in previous years? Check out Booking It in 2011 and Booking It in 2010.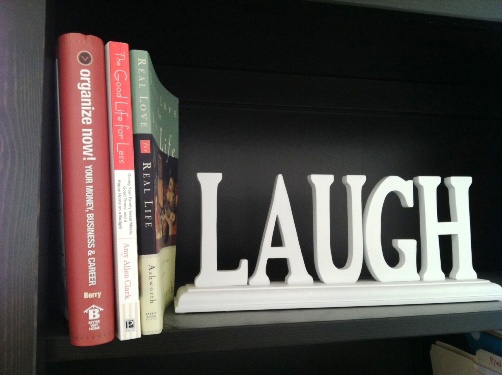 What about next year?
I've decided that next year I won't offer an assigned list. In a few weeks, I'll share some of the books I'm interested in reading and I'll report on those monthly. I'd love for you to continue booking it with me. And I'd love it even more if you had a book idea to recommend. Please leave your suggestions in the comments! I'm currently compiling a shelf of books I'm interested in.
What about this month?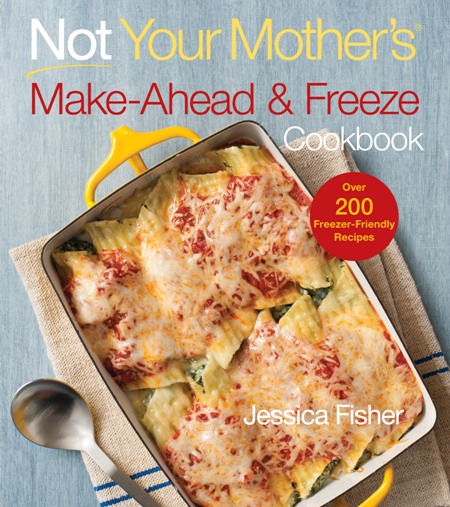 This month's Book O' the Month was my own book,  Not Your Mother's Make-Ahead and Freeze Cookbook. Weird, huh? Believe me when I say that I've easily read this book twenty times. In fact, last Spring during page proofs, I thought I would die if I had to read it again. But, no, I didn't. And here we are with this cute little/big book. Love it!
So, yes, it's a little odd, maybe, to be talking about one's own book at a book club meeting. Instead of waxing eloquent about my cookbook, I'll give you a little behind the scenes. Stay with me for your chance to win a copy, too.
The Backstory
It was a little over two years ago that I put together a book proposal, found an agent, and sold the idea for a book. When you write a nonfiction book, you're selling the idea, not a completed work. Then together with your publisher and editorial team, you craft a book that fits the original idea, but is (hopefully) even better.
I love all the people that I've worked with at Harvard Common Press. And I think, yes, we did create a book that was even better than I originally thought. You've heard me ramble on and on about it. It's called Not Your Mother's Make-Ahead and Freeze Cookbook.
I had about nine months for recipe development before the manuscript was done, then about another twelve months for edits to fly back and forth from Boston and New York to here in San Diego. Thanks to the world wide web, we cut out a lot of postage fees.
It was super exciting to get that box of books in the mail. I got ten copies, so that covers my parents, siblings, and kids. Since publication, I've also had the opportunity to go on TV. If you missed it, you can see my two minutes and six seconds of fame on NBC-San Diego right here.
I love this book. It's been a labor of love, but it's been so worth it. I've received great letters from folks who've cooked out of it and are finding space and margin for happier meal times with their families. So worth it!
Win a copy of NYM Make-Ahead and Freeze.
This week five Life as MOM readers will win a copy of my cookbook.
To Enter:
Simply complete the information on this form. Please know that the information is only being gathered for the purposes of mailing you your prize in the event that you are chosen as the winner. This information will not be sold, traded, or given away.
This promotion is open until Sunday, December 16, 2012, at 8 pm PST and is limited to US residents, 18 years or older. Friends and family of Jessica Fisher and Life as MOM are ineligible for entry. Please enter only once. The winner will be chosen randomly. The prize for this promotion is provided by and shipped by Harvard Common Press and/or its representatives. This post will be updated with the beginning of the winner's email address. Jessica Fisher and Life as MOM will not be held responsible for unclaimed or undelivered prizes.
Have you been Booking It?
Tell us about the books you've read! If you read Not Your Mother's Make-Ahead and Freeze Cookbook by Yours Truly, please share the link to your book review below. Be sure to offer book suggestions of things I should read in Thirteen.
Disclosure: if you make a purchase through those Amazon links up there, I do receive a small percentage of the sale.