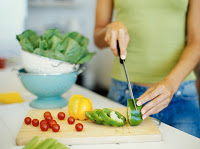 I didn't get quite as much done as I had planned, but that's okay. Life happens. And I don't want to be crabby at my kids for the sake of a few "tv dinners."
Twittering it was helpful because it kept me accountable and gave me a record of my timeline. I'm guessing that I spent about three hours prepping ingredients and preparing the three batches of Taco Soup and the three pans of Black Bean Lasagna. These six batches will probably stretch to more than six meals, so I figure it's a pretty good return on my investment. I have all the ingredients prepped for putting together Black Bean Pies tomorrow. So those should come together pretty quickly.
Quick Tips for Bulk Cooking:
Gather all your containers and wrappings ahead of time.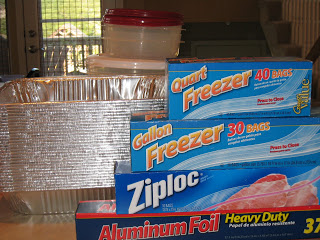 Pull out all the ingredients and lay them out on the counter. This will help you make sure you have everything and that you don't forget anything.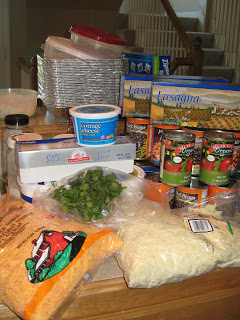 Chop like ingredients all at once. (Make sure to stick out your tongue while chopping onions; you'll cry less.)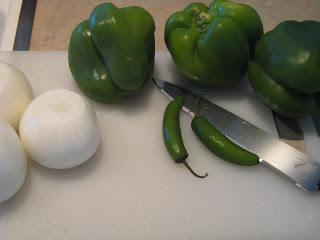 Assemble like recipes assembly-line style.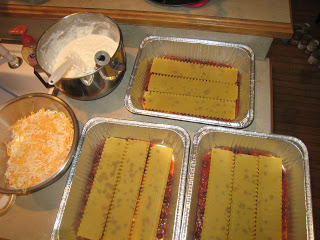 Load as you go. Wash dishes as they get dirty. In the immortal words of Ratatouille's Colette, "Keep your station clean or I kill you!" Nuf said.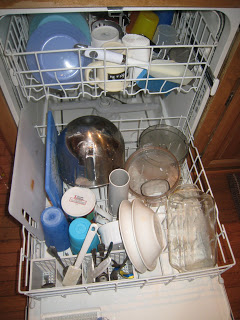 Back tomorrow with more cookin' fun.