Since I brought home a big load of groceries on Thursday and Friday, I was motivated to organize the pantry. Here is the before: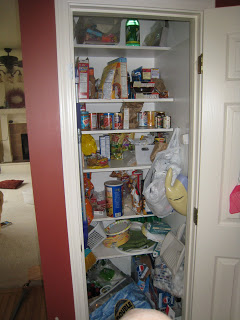 Here is the after.
I even labeled the shelves with my cool lime green sharpie in the hopes that my little minions will know where things go and actually put them there. Wouldn't Organizing Junkie be proud of me? 😉
Now on to the fridge and freezers. Ugh….