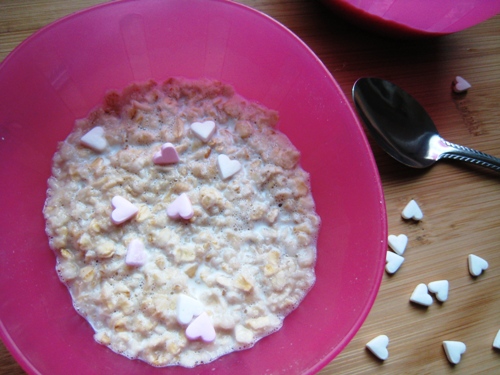 Oats play a regular role in our diet. Not only do I regularly make oatmeal or granola for breakfast, but I like to include quick oats in my baking. It's an easy way to add whole grains to cinnamon rolls, cookies, muffins, and breads.
I'm having fun experimenting, too. Hubs loves homemade granola bars in his lunches. The kids are taken with my oatmeal chocolate chip pancakes. And I'm even working on an energy bar recipe with oats, oat flour, and lots of dried fruit. Yum!
In fact, for our family, oats have become a substitute for cold cereals. I just have not found the screaming deals on boxed cereal that I once did. And since my kids can easily eat through two boxes of cereal and a gallon of milk in one meal, it hasn't proven to be a cost effective breakfast without the deals. Though, the convenience is certainly missed!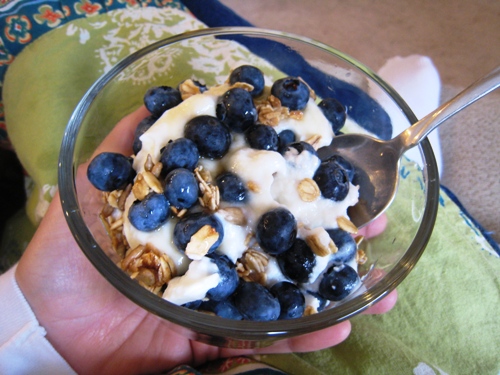 Cooking with Oats
Instead, I've focused on filling my pantry with raw materials, including oat flour, quick oats, and old-fashioned oats. Then I spend some time, instead of money, on turning those ingredients into homemade convenience foods. Here are some of our favorites:
Watching Your Heart
A little over a year ago, hubs and I started learning about how to be a little more "heart healthy." There is a wealth of conflicting information out there, so don't take my word for it.
But one of the things that I was able to pull from my research was that whole grains are helpful in weight loss, in feeling satiated which helps you not to overeat, in lowering cholesterol, and in improving overall heart health.
Even though we haven't quite reached middle age, we both think that watching weight, monitoring our cholesterol levels, and eating better is a good thing. It's getting ourselves to the doctor that can be tricky.
Quaker Oats & Power in Numbers
Currently, Quaker Oats has partnered with Supervalu grocery stores to offer free cholesterol screenings when you purchase three participating products in one transaction. The program is called Power in Numbers and ends next weekend on March 27th. Supervalu stores include Albertsons, Cub, Farm Fresh, and Jewel-Osco.
It's a great opportunity to add heart healthy products to your pantry and check up on your cholesterol.
You can visit the Power in Numbers website to learn more about what those numbers mean and how to make changes in your diet and your overall lifestyle to improve your health, especially your heart.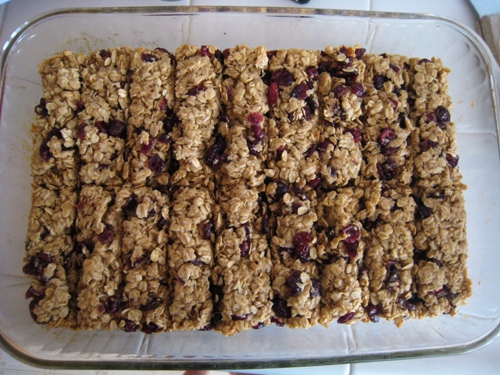 Oats have proven to a very tasty addition to our pantry. Not only are they filling and delicious, but I feel good feeding my family whole grains.
How do YOU include oats in your diet?
Disclosure: This post is part of a sponsored partnership between myself and Quaker Oats. I have been compensated for my time and writing but my opinions are my own. Quaker is a brand that I regularly buy and feel good about feeding to my family.