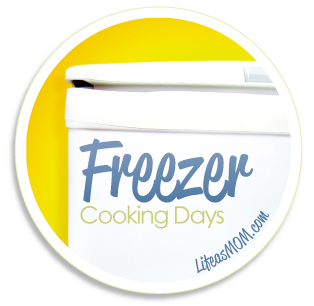 Initially, I had big plans to do a freezer cooking blowout this month, in honor of the cookbook launch. But, though it could have been a good thing, I just said no.
The freezer is just too full! Instead, we're eating down the freezer and making room in the budget and in the deep freeze for next month. The timing is good, I think, especially as the holidays approach.
That doesn't mean that I'm not doing freezer cooking. I've done little bits of things, like freezing extra peppers, making a big pot of bolognese, doubling taco meat for future dinners, and processing lots and lots of apples. This week's produce box extras included more apples and lots of basil, so I'm messing with those items to freeze as well.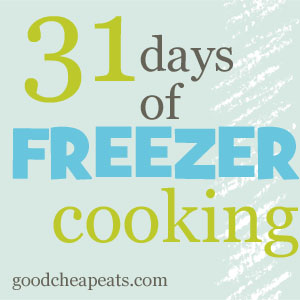 I may not be cooking lots of meals, but I'm doing what I can to make good use of that freezer. In fact, I'm even posting 31 Days of Freezer Cooking over on Good Cheap Eats.
What freezer cooking have YOU done lately?
Did you do any freezer cooking this past month? Did you write about it on your blog? Share the link or tell your story in the comments section. Did something work particularly well? We'd love to hear it!