Offering Holiday Support to Unemployed Loved Ones
As an Amazon Associate I earn from qualifying purchases. For more details, please see our disclosure policy.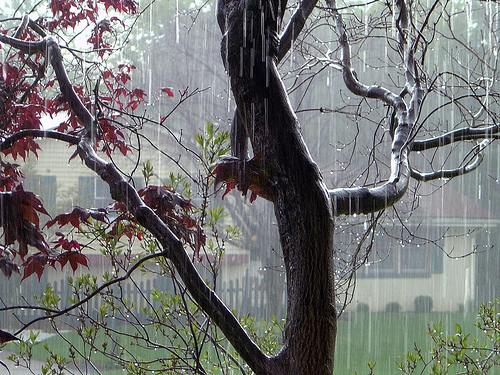 – The following is a guest post from Robbie –
Two years ago was the worst Christmas of my life.
There are few things more humbling than the realization that your kids likely wouldn't have much, if anything, under the tree from you. Or that the traditions of holidays past went the way of the paycheck.
My husband, a former retail manager, was one of the first victims of the Great Recession, as stores started to pare down their staffs. And going from a comfortable, though not lavish, living to one where you struggle to pay the bills or feed the kids is a truly humbling experience.
To this day, I'll always be grateful to the silent friends who surprised me with bags of gifts for my kids. To the pantry who helped feed my family. And to the department at work who, a dollar bill at a time, surprised us with help with household expenses. Those expressions of love made it, in fact, one of the most memorable Christmases in memory.
Good Neighbors
We're all called in life to help our neighbors. And sometimes those neighbors are just that. Neighbors. Friends. Family.
Asking for help is one of the most difficult things we can do. I was reminded early on that you have to learn to receive in order to truly give. And for many of us, we have loved ones who are just in that need this holiday season.
There are many ways to help meet a need in your loved one's life. We have a need for safety and security. We have a need to have peace of mind. And we have a need, sometimes, to get away from our problems.
Some ideas to consider this season:
Help with ancillaries for a job search. Consider a month's worth of Internet access to complete their applications, printer paper or ink cartridges, or a gas card for job interviews
Fulfill a family need. Put together a basket of household supplies or treats for school lunches, grocery cards, clothing for the kids or payment toward a utility.
A chance to pretend that life is "normal" again. Instead of toys, perhaps you could pay for a child's extracurricular activity, get movie rental coupons or theatre passes, or a sitter so the parents can have some couple time, a precious commodity in normal circumstances.
The gift of time. So often, our activities in life circle around things that cost money, and a job loss may mean a loss of those activities – and, sadly, relationships. An offer to join you for a relaxing evening at your home can often do so much.
If your loved one is struggling, seek out ways you can help. Admittedly, it's hard asking that tough question in a society that shrugs off talking finances. But ask anyway.
You may think it's just a few dollars, but to them, it's a sign you're not alone.
— Robbie, a Midwest mother of two, blogs regularly at Going Green Mama and the Green Phone Booth.
What are other ways we can help those in need?