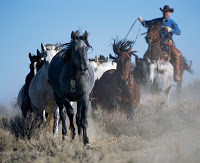 Yes, I think the verdict is in…. we are one pair of crazy FishPeople!
five, almost six children
homeschooling
on the road to living debt-free (no car payments, no credit cards)
and now,
we are headed West, folks!
No vacation for us. We are moving!
FishPapa got final word on a job that he applied for in March, and we are heading out. We have five weeks to sell it all: lock, stock, and barrel and hit the road. How appropriate that we live where the Wagon Trails started. While the babies and I will be flying, FishPapa and the boys will be hitting the westward trail.
So, your prayers are appreciated that as my plate gets a little more full this next month, that I would stay sane, keep a smile on my face, and sell this house (as well as the rental property we own.) Selling the real estate is supremely important, if for no other reason than to have less to think about as we experience a veritable whirlwind of change in the coming weeks and months.
You can be sure that you'll hear about all our follies and foibles. Hope you'll laugh with me.