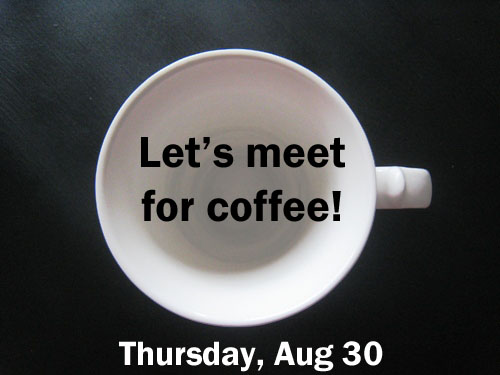 So, I've been meaning to invite you for coffee for awhile now. And time just keeps racing away from me. Before summer has completely flown off the map, I thought I'd finally up and do it.
My friend Nicole from Simple Homemade is going to join me and we hope that you will, too. We figure if no one shows, we'll have a little Mom's Night just ourselves!
We're both San Diego-based, but the OC and Riverside are just a stone's throw away. We picked a North County location that will hopefully be doable for folks living in Orange and Riverside Counties.
If you'd like to join us next week on Thursday, August 30, 2012, just fill out this form. We'll send you the details via email. I hope you can come!