Recipes can be some of our most prized possessions and regularly used resources to help us eat well and enjoy good meals with family. How can you organize recipes so they best serve you?
This post was written by Life as Mom contributor, Prerna Malik.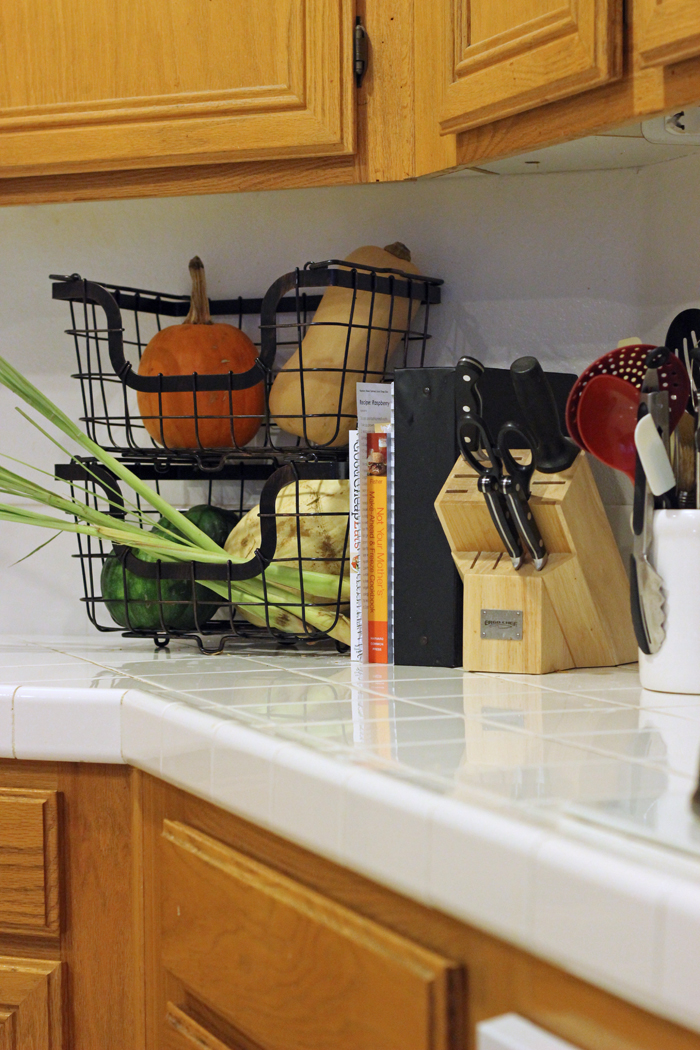 Have you ever saved, pinned or clipped a bunch of recipes to make later and then, never made them? I have.
That's why, one of my main organizing missions this year was all about organizing recipes so that I actually end up making them. Now don't get me wrong… I'm all for pinning away to my heart's content recipes that are more aspirational in nature than any thing else but I also like to have a stash of new recipes to try so that dinner at our home isn't always same ol', same ol'.
On that note, here are the 2 simple and easy ways that I've organized my recipe collection so that I can pull out a new recipe without getting sucked into the vortex of pretty pictures and complex instructions.
How to Organize Recipes with Ease
1. Use a Real Recipe Book to Organize Recipes
I've gone old-fashioned and organized my recipes in a regular recipe book. It's working wonderfully since the recipe book has categories in it and all I need to do is either paste a clipped recipe in it or write it down.
It's also good writing practice since I think I'd actually forgotten how to write with all the typing that I do. You can also do the same with recipe cards. They're pretty neat too!
The only rule I have here is to write down or paste a recipe that I've tried. I don't want to fill it up with "should make this" recipes. That I reserve for my 2nd organizational tool.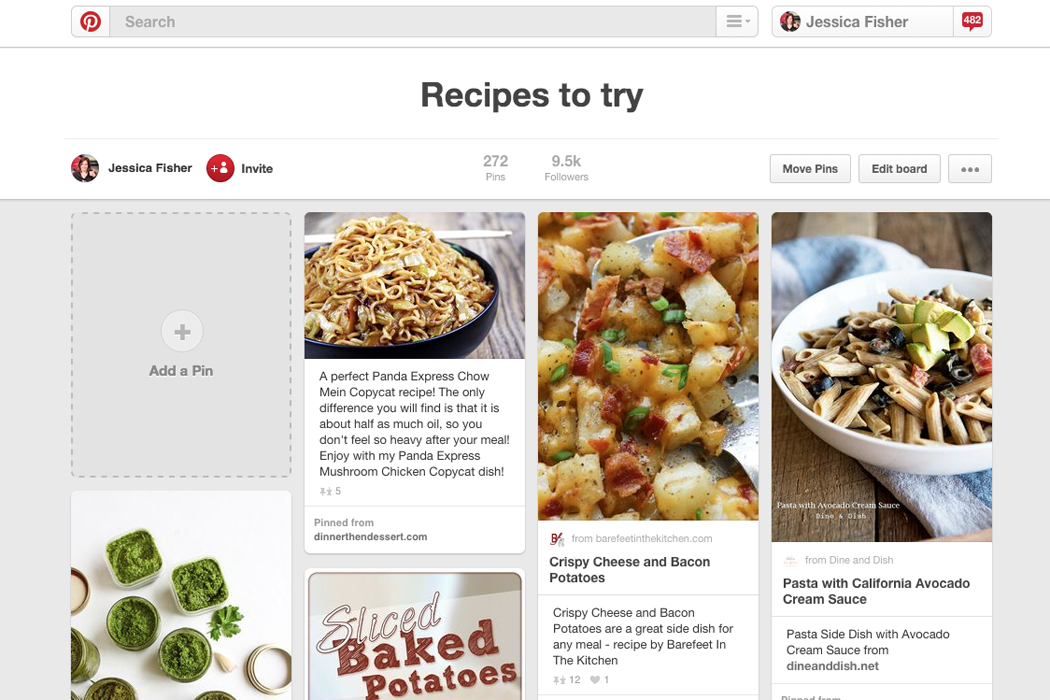 2. Pin It to Organize It
Yes, Pinterest. Hear me out though on this one. Organizing my "should make this" recipes on Pinterest is SO much easier. I find a recipe on a food blog, like Jessica's Good Cheap Eats and all I have to do is pin it so when I do want to make it, I have it handy.
The only rule here is to organize your pin boards in a way that YOU will understand. I have them organized into Mains, Desserts, Snacks, Gluten-free, Dairy-free. You can have them organized according to ingredients, time taken, style of cuisine, and so on. Your choice.
But again, be selective. Don't pin everything because it looks pretty. 😉 Pin recipes you'd actually consider making.
There you have it. Two painless ways to get that recipe clutter under control and actually make
some of them.
How do YOU organize recipes in collection?

Gourmet content chef, author of the Content Cookbook and community manager for time-starved entrepreneurs and bloggers, Prerna Malik, along with her husband Mayank, infuses online communities with sugar, spice and everything nice… for a small business. Grab her FREE social media and copywriting goodies here!