Organized Phone Apps
As an Amazon Associate I earn from qualifying purchases. For more details, please see our disclosure policy.
Organized phone apps can make your phone experience smoother and easier. If the apps are organized, you'll be able to use them quickly and easily.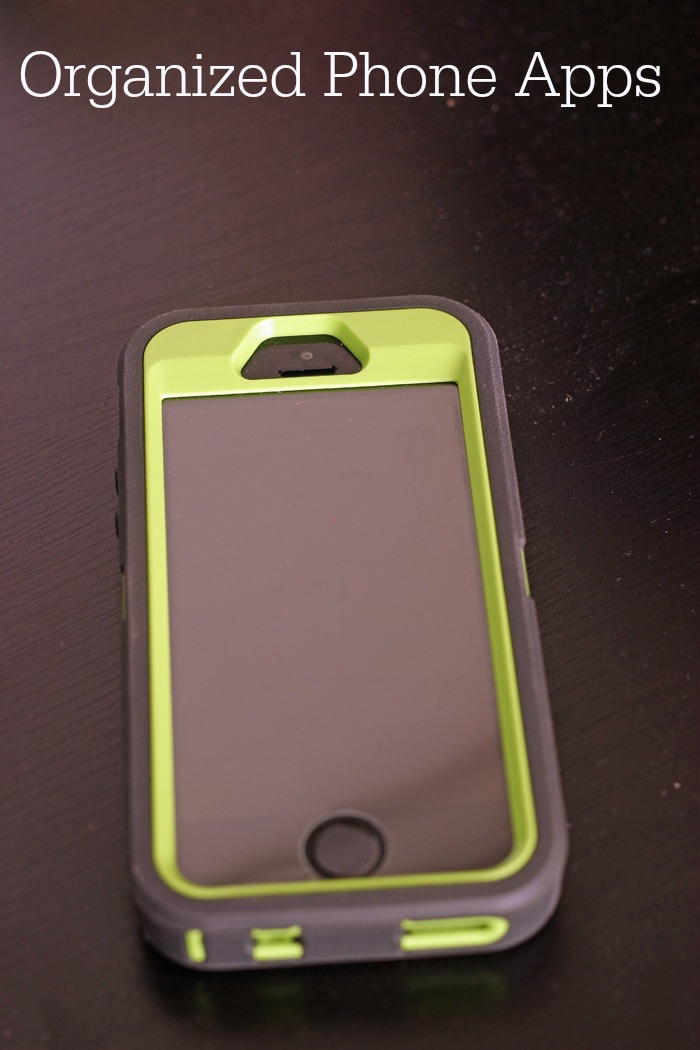 A couple weeks ago I bought a new iPhone. I'd been limping along on the iPhone 4 that I bought for $99 in 2011. To date, that is the most expensive phone I've ever purchased. The new 5s I bought was only $49.
I'm thrilled with this one. I bought the 32gb version because the one thinking causing me to limp on the iPhone 4 was lack of storage. Hopefully, this one won't run out anytime soon.
In the meantime, I'm enjoying downloading all the apps I want, something I was unable to do on my old phone. I probably don't have as many as some people, but I am thrilled to be able to try out some new ones that I'd heard great things about. I'm loving Layout by Instagram.
One of the first things that I did after I downloaded everything on my wish list was to make mine organized phone apps. There are lots of tricky systems to organized phone apps. But I just go simple.
Organized Phone Apps
Here's how I've put things in order: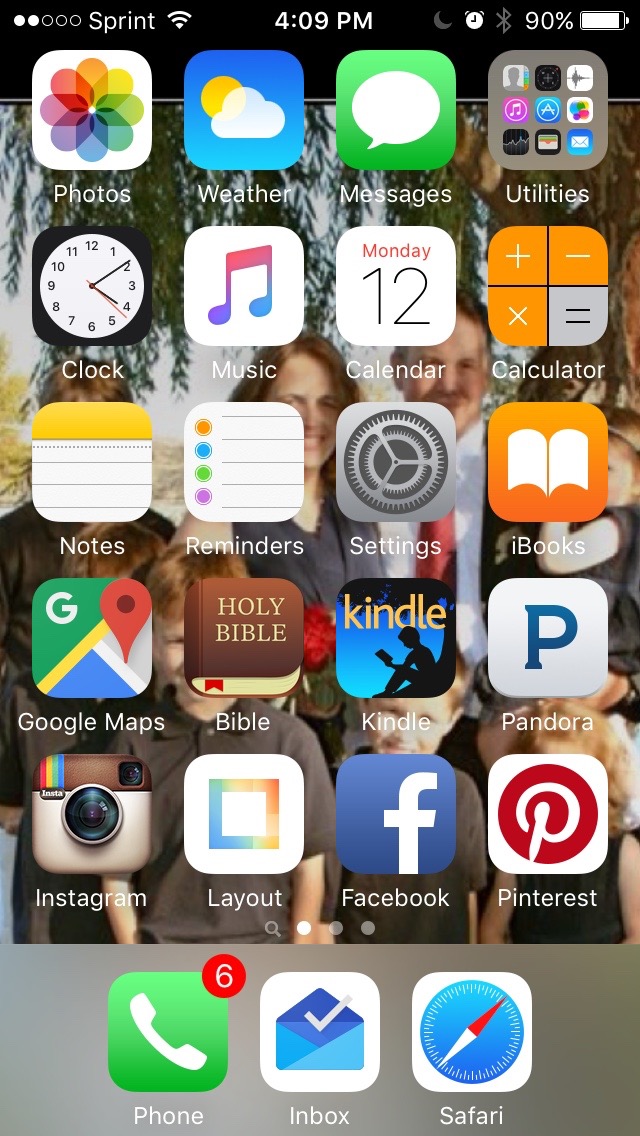 Home screen = the apps I use most often
Phone
Inbox for Gmail
Safari
Instagram (my fave)
Layout by Instagram
Facebook
Pinterest
Kindle
Bible
Google Maps
iBooks
Settings
Reminders
Notes
Clock
Music
Calendar
Calculator
Photos
Weather
Messages
a Utilities folder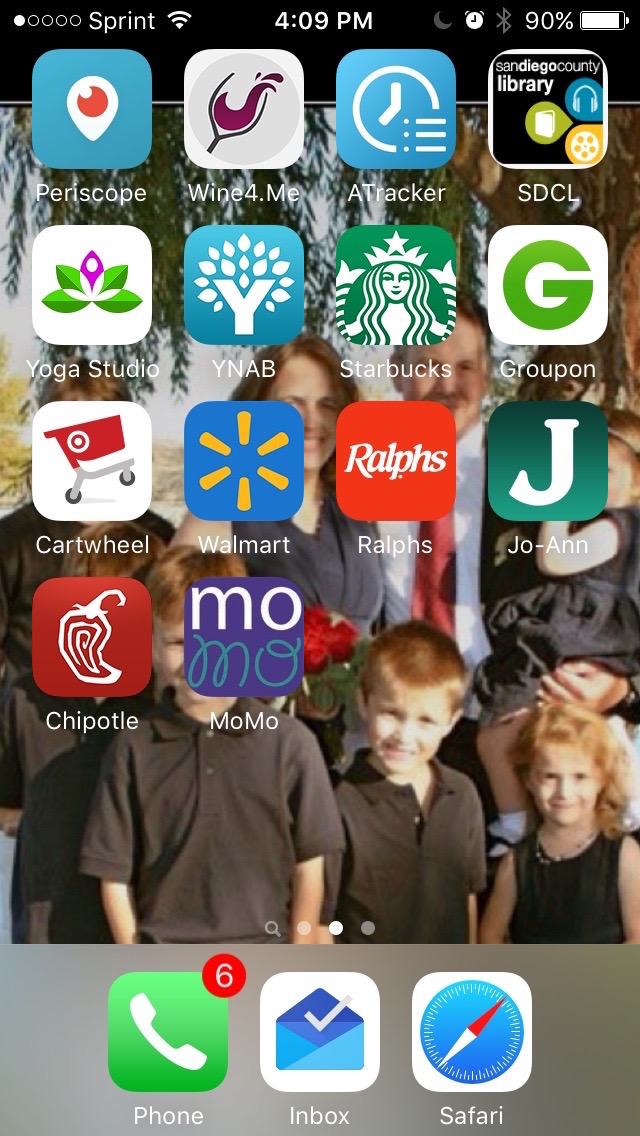 Page 2 = Fun apps, Money-Saving apps, Productivity Apps
Periscope
Wine4.me
ATracker
SDCL
Yoga Studio
YNAB
Starbucks
Groupon
Cartwheel
Walmart
Ralphs
Jo-Ann
Chipotle

Page 3 = the leftovers
Keynote
iPhone apps I don't use and can't delete
iMovie
So, how have you organized phone apps?
Read the whole series: Organization for Normal People.