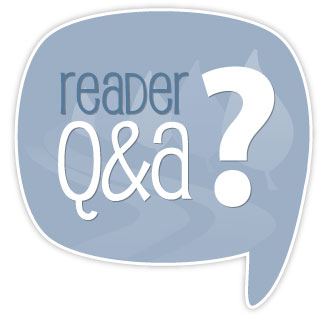 I've just started venturing into the world of freezer cooking (thanks to you!) and now I have a freezer that is just in complete disarray. I
want to be organized and make it easy to find things. How do you organize your freezers? (fridge as well as big deep freeze). Any helpful tips would be appreciated! Thanks.

— Lindsay
Lindsay asks a wonderful question. While having a freezer full of great things to eat is a definite boon to the home cook, it doesn't help you if you can't find anything!
Unfortunately, I'm not the one to answer this question. My freezers are currently in shambles. The girls and I went looking for ice cream the other night, and we had quite a time of it. Our chest freezer is one giant pit!
So, I would love to know — and so would Lisa — how do you organize your freezer? Please share your approach in the comments and make sure to tell us what kind of freezer you have: side-by-side, upright, or chest.
How do YOU organize a freezer?

Curious about freezer cooking? Consider purchasing my cookbook, Not Your Mother's Make-Ahead and Freeze Cookbook from Amazon, Barnes and Noble, or your local bookstore. It's chock full with over 200 freezer-friendly recipes, planning pages, shopping lists, cooking plans, and basic and advanced how-to's to making freezer cooking work for any home, family, and lifestyle.