Organizing Your Music
We are a participant in the Amazon Services LLC Associates Program, an affiliate advertising program designed to provide a means for us to earn fees by linking to Amazon.com and affiliated sites. We participate in other affiliate programs as well. For more details, please see our disclosure policy.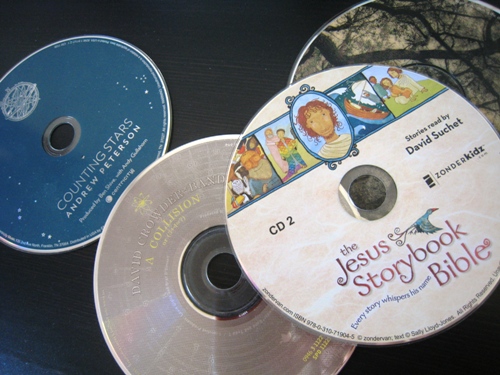 It's a whole new world out there when it comes to music, how it's packaged, and how you store it. When I was a kid, we traveled across country in a VW-bus, listening to 8-track tapes.
My, times have changed.
Today our family buys CDs or single-song downloads and burns them to our iTunes library. Then we either load them to an ipod, make a kids-can-scratch-it copy, or listen to the original in the car or on the kids' boom boxes. If I'm lucky, the original CD might make it back to the jewel case or get stored in one of two CD binders we own.
Yeah, we're fancy like that.
Technology changes so quickly, it's really hard to keep up.
So, I'm curious. How do you store your music? How do you buy it in the first place? If you had your 'druthers, how would you keep track of your tunes?
What do YOU do?