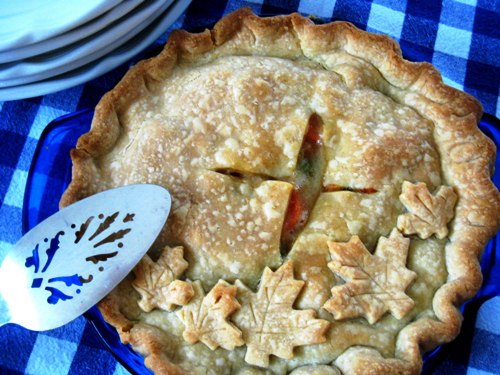 Oh, it's been a week, I tell ya. I will spare you the details, but let's just say I was just so happy to pull a Shepherd's Pie out of the freezer tonight. Yes, ma'am. I cooked up a couple vegetable side dishes and we were good to go.
In fact, I cooked up a mess of casseroles and one-dish dinners at the beginning of the holiday season and I'm everlovin' thankful that I did. While my cookbook really doesn't have THAT many casseroles and one-dish dinners, I love all those that are there.
Between soups, casseroles, and enchiladas, you can take the night off complicated cooking. To me a one-dish dinner represents a meal in itself. You might want to add a side dish if you're feeling extravagant, but you could forego that and make it easy on yourself.
A one-dish dinner can stand alone. (And hopefully, only take one dish to prepare it in.)
This week I'm sharing a round up of some of my favorite one-dish dinners: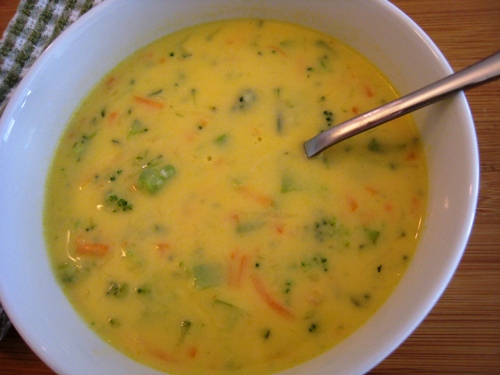 Cheddar Cheese Soup with Zucchini, Broccoli, and Carrots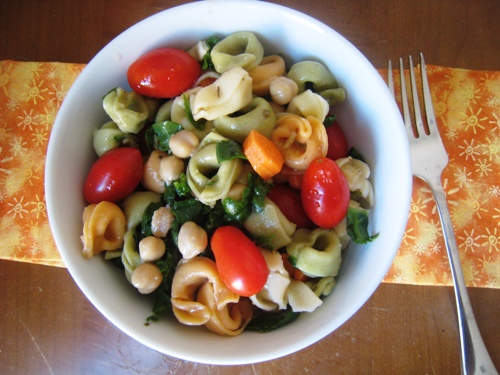 Tortellini Pasta Salad
Goat Cheese Pizza with Pesto and Fresh Vegetables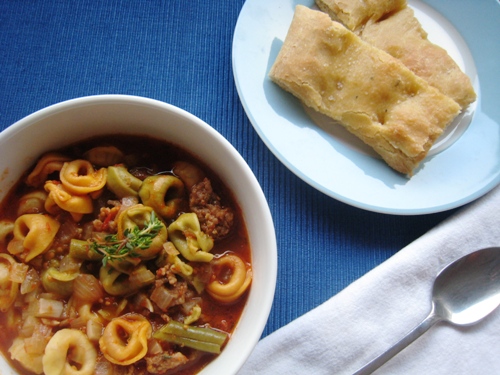 Tortellini Soup with Sausage and Vegetables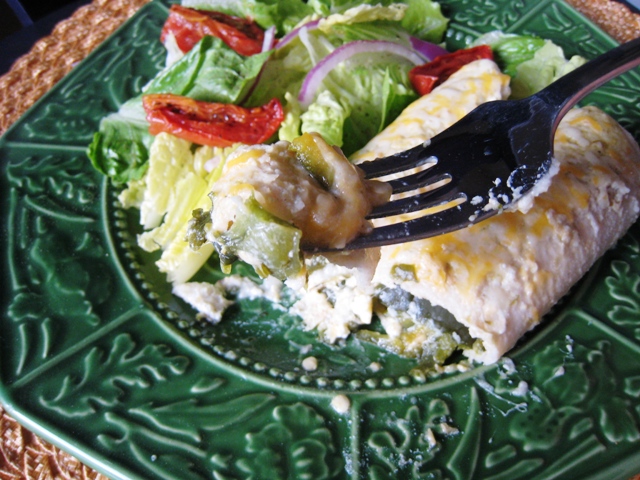 Poblano Chile Enchiladas

URS Guidelines
Remember: Each week at Ultimate Recipe Swap, there is a posted theme. You are welcome to share any recipe that fits the theme and contains a link back to Life as MOM. If you're curious about the upcoming themes, I have a calendar here. This week's theme is One-dish Dinners.
If you have a recipe that fits the theme, please link it. However, things like Beef Strogonaff will be deleted from Chicken week because it doesn't contain chicken. Please keep this meme as helpful to others as we can.
And don't make me the bad guy! 

What are your favorite one-dish dinners?