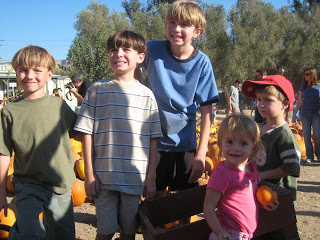 Saturday morning the FishFam loaded up — eight in a minivan– to drive the 2 1/2 hour trek to my parents'. It was the first time my four siblings and I have all been together for five years. While we were reunited we celebrated my brother's birthday and visited the local pumpkin patch, the same one we went to as kids. It was a great, relaxing weekend, especially since the only food I prepared was a pot of mashed potatoes, I washed no dishes, and there were no boxes to unpack.
My sister insisted that we line up "in order." There were varying theories of what that order might be… age (I'm the oldest of the five), height (I'm also the shortest), or beauty (or so says my youngest brother — and he wasn't complimenting me.)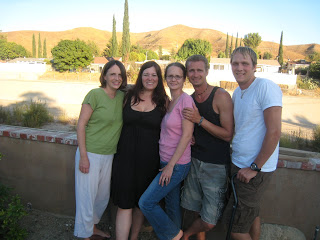 Do you know how many shots I had to take to get this photo of the FishKids and their cousin Ella?