Our Thanksgiving Menu & Favorite Holiday Dishes (Ultimate Recipe Swap)
We are a participant in the Amazon Services LLC Associates Program, an affiliate advertising program designed to provide a means for us to earn fees by linking to Amazon.com and affiliated sites. We participate in other affiliate programs as well. For more details, please see our disclosure policy.

Part of the reason that my family loves Thanksgiving is that I make our favorite dishes that we often reserve for this time of year. Or rather, Thanksgiving escorts us into a season where I make a certain group of favorite recipes. Since grocery sales are so good right now, I stock up on these items and let them dictate my menu planning.
And yes, we eat cranberry sauce from a can. Jellied. And my kids love it this way.
And yes, I have made it from scratch. And Grandma has made from scratch. But, my kids — and husband — love it this way.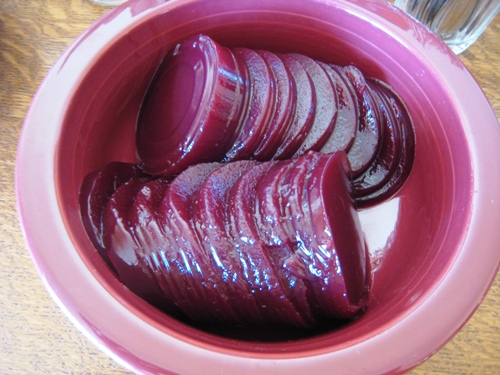 Here is what we'll be enjoying next week:
Jellied Cranberry Sauce – from a can, because we love it this way
I may experiment with one or two dishes and try to expose my kids to new flavors. But this is what they love and look forward to at Thanksgiving. And all of these recipes are ones that I know well and could make in my sleep. In this way, I can make the day a little less stressed.
I'd rather enjoy the moment.
Got a favorite holiday dish?
Share it with us!

Remember, next week there will be no URS. Go eat turkey and enjoy a restful day.