Running late is an occupational hazard as a mom. Invariably, something will come up. Life as MOM contributor, Rena shows us a few quick ways to get out the door with a little style.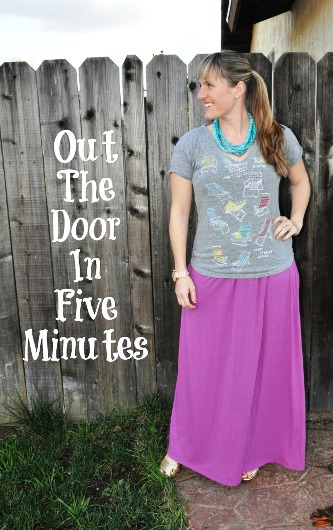 We all have days when we're rushing out the door and have no time to prepare an outfit. Here are five easy tips to make you look awake, pulled together and out the door in only five minutes.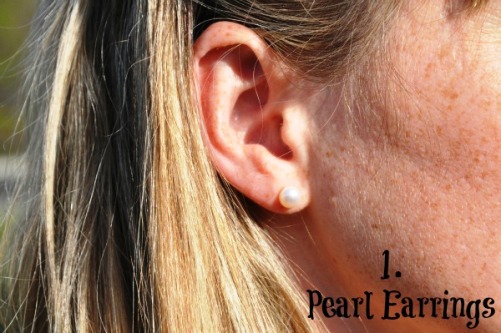 1. Pearl Earrings
Pearl earrings are classic and beautiful. They have the ability to make any outfit just a bit dressier. The white shiny sheen of this gem also brightens your face and coordinates with any color.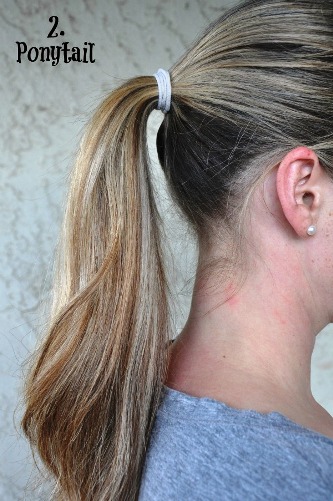 2. Ponytail
Pulling your hair back in a sleek ponytail is easy and makes it look like you made an effort, even though it only takes a sec. If you don't have long hair, consider pulling your hair in a half ponytail or bobby pinning the sides of your hair off of your face.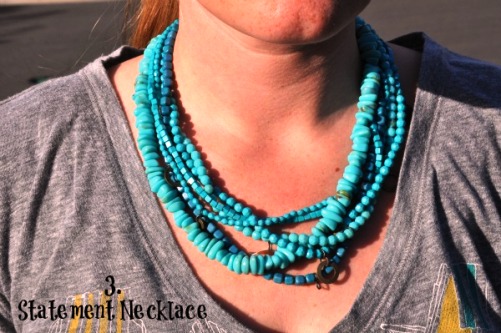 3. Statement Necklace
A statement necklace is easily thrown on and draws attention upwards to your face. This effect can also be done with a bright, colorful scarf.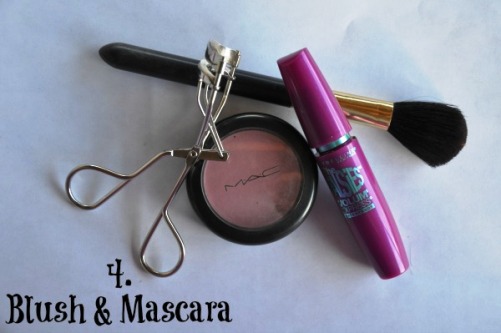 4. Mascara and Blush
I love makeup, but don't always have time to apply much. In fact, I usually end up doing it in my car. The two things I never go without though are mascara and blush. These two "magic" tools brighten your face, make your eyes bigger and your skin appear to be fresh and dewy (even if you only got a few hours of sleep).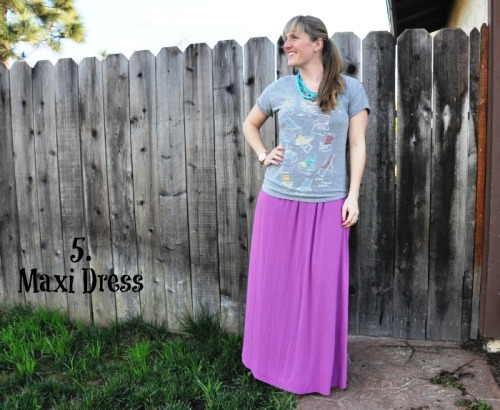 5. Maxi Dress
Your comfortable fallback while running out the door might be jeans, but I urge you to try a maxi dress. A long maxi dress covers problems areas and is as comfortable as wearing pajamas. Plus it's incredibly versatile. It can be covered with a t-shirt, cardigan or dressed up with a fitted blazer.
Use just one of these tricks or all five and you'll be dressy and ready for the day, whatever the occasion!
What trick do YOU use to put yourself together in a flash?
Rena, aka "the girl with the smile", is an optimistic style blogger in San Diego. Learning about fashion through trial & error (high school years were pretty awkward), she loves fashion and the ability to create a look and boost self-confidence through clothing. Since Rena lives with all men (husband and two sons), she needed an outlet for her fashion knowledge, so she started the blog The Girl with the Smile.