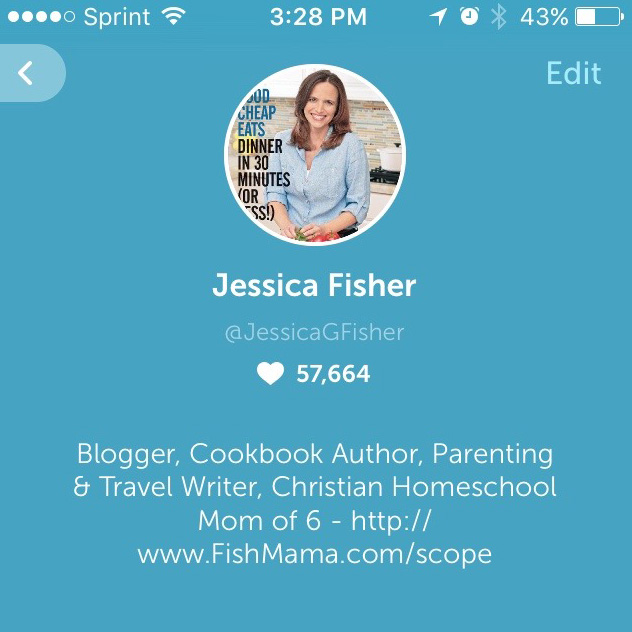 Hey everybody! I recently joined the Periscope crowd, and it has been SO MUCH FUN! Download the app and let's chat! You can find me at jessicagfisher!
Every morning I've been doing a Life as Mom broadcast. It's been so fun to interact with readers LIVE. Today I shared four things you can do to ease back into homeschool after winter break. You can watch the replay here:
Want to be notified when I do my next Periscope? Follow me! You can also browse the scope notes and past broadcasts here.