Personal Finance Resources
We are a participant in the Amazon Services LLC Associates Program, an affiliate advertising program designed to provide a means for us to earn fees by linking to Amazon.com and affiliated sites. We participate in other affiliate programs as well. For more details, please see our disclosure policy.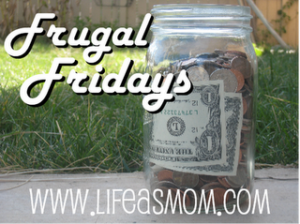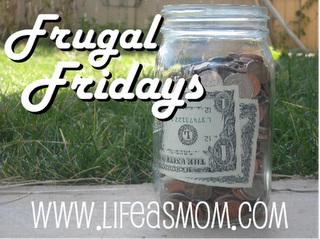 I've been surfing the web a little this past month, specifically looking at personal finance information. It might have started with talking to those young whipper snappers at Starbucks. It might have been that the Tax Man approacheth. It might have been that I'm seeing progress in our France account.
It might have been that I read Amy's book and feel newly inspired. It might have been that I saved several hundred dollars on last month's Pantry Challenge. It may have been that rush of getting some great deals at the grocery store last week.
Overall, I am again amazed that a little effort and a lot of self-control can produce some great things.
Here are a few helpful personal finance resources on the web:
While I have no qualms about striking a new path and doing something different than the crowd, it's nice to know there are other folks around to help you accomplish great things.
What's a favorite personal finance resource of YOURS?
This is Frugal Friday. In an effort to make these weekly financial discussions more interactive, I'm no longer posting a link-up. Feel free to leave a link in the comments. But better yet, chat with us on today's topic.