Personalized Household Notebook – Doing It My Way
We are a participant in the Amazon Services LLC Associates Program, an affiliate advertising program designed to provide a means for us to earn fees by linking to Amazon.com and affiliated sites. We participate in other affiliate programs as well. For more details, please see our disclosure policy.
A personalized household notebook is a homemaker's best friend. I've tried lots of methods of binding my notebook, and have found that the spiral binding is key.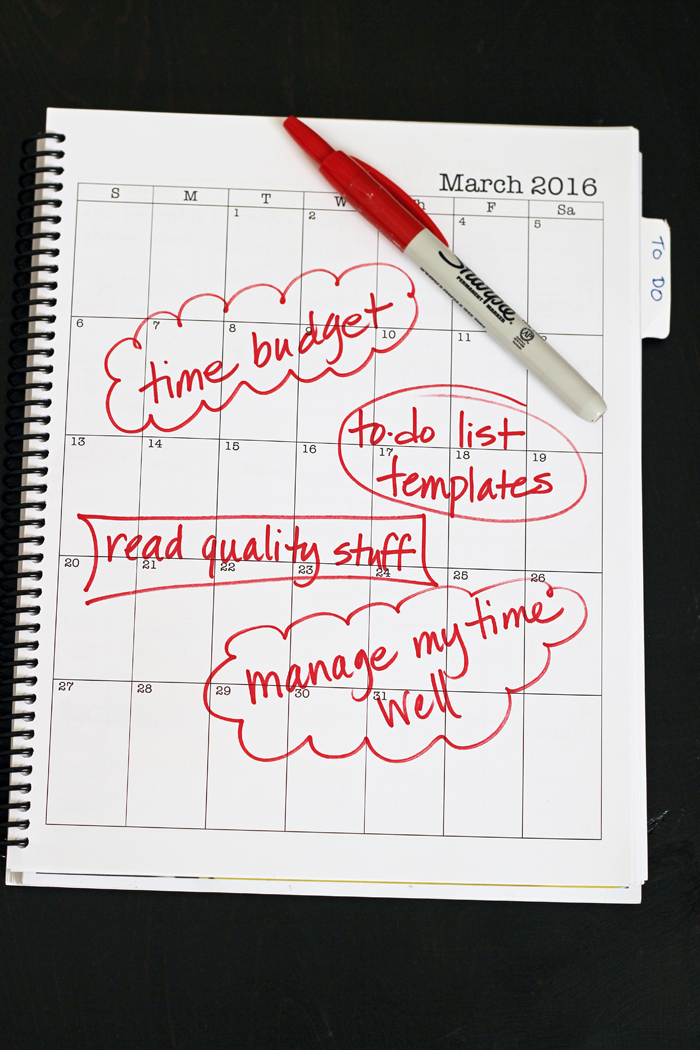 Every successful woman uses some kind of organizational method. I'm not saying that she uses something complicated. But, unless she's got a photographic memory or a million hired hands, the with-it woman has her ducks in a row, and some way to organize them.
I want to be a with-it woman.
I've been working on get my act together — for like twenty years! I know that a household planner works for me, but I also know that it works best for me when made in a certain way. I've done the clipboard and the binder and they just don't completely satisfy my needs to get with the program.
What I found out about myself is that:
I like things to be simple. If it's too complicated, I just won't use it.
I like it to be compact. I don't want to fuss with a big bulky binder on the countertop. I need to be able to carry it all over the place with ease.
I

like

love

ADORE spiral-bound notebooks. I buy them by the dozens when they're super cheap at back-to-school time and then use them for everything. I've got four or five going at any one time with notes, lists, recipes, and records
I can make my own spiral-bound notebook to work exactly like I want it to!
Well, the copy shop can, anyway.
Each year, I print out calendars, to-do sheets, and all my necessaries for my household planner. Sometimes I add cardstock or envelopes, sometimes I keep it plain and simple. But, I always have it spiral bound. I know this works for me. I know it helps me keep track of everything
The day I discovered the spiral binding was a happy day. I came home and started planning my life. I even made doctor's appointments that I'd been putting off because I didn't have a good place to write it all down. It actually works to help me stay motivated and organized.
Are you in need of a household notebook or personal planner?
Over the last ten years, I've developed two different planners, that I converted into pdfs for my friends on the webs.
Get Organizing Life as Mom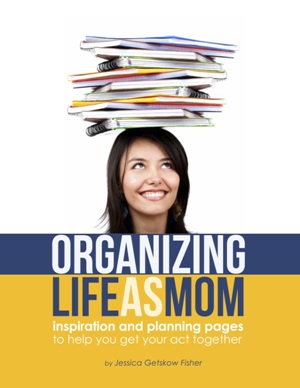 Organizing Life as MOM includes the complete 411 on how to create a household notebook that will work for you, customized to suit your purposes.
OLAM's 130+ pages include ideas for organizing, fillable planning sheets, 18-month calendars, and everything you need to build a planner to fit your life, your family, and YOU.
Also available are calendar refills, a blogging add-on pack to help you write a blog and be successful as well as a homeschooling add-on to help you organize your homeschool.
See the FishMama Shop for more details.
Get the Print & Go Planner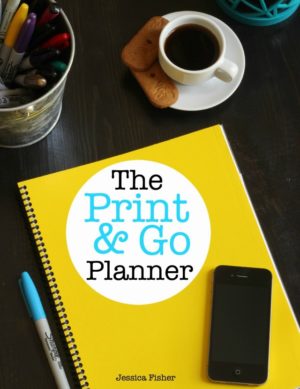 If you want something quick and simple without having to think about what pages to print or how to assemble it, grab the Print & Go Planner. This is the more stream-lined planner that I currently use. It's printer-ready so you can spend less time fussing and more time living. No need to decide which pages to include in your planner. I already decided for you!
You can see exactly what's in The Print & Go Planner here.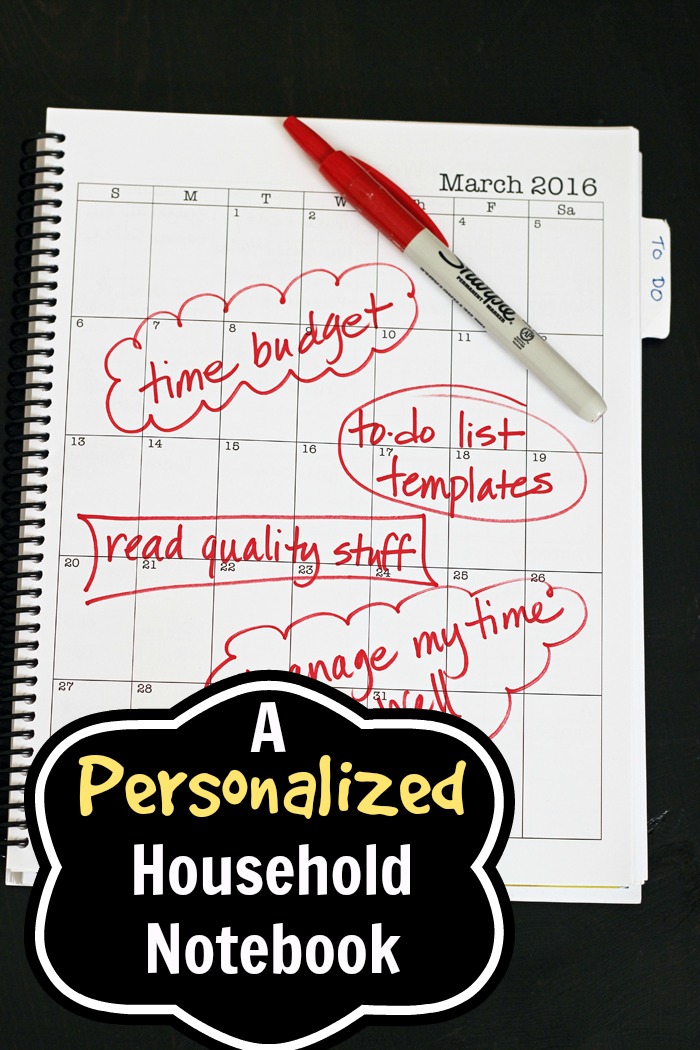 Originally published January 11, 2010. Updated July 1, 2016.