A Personalized Planner: Why You Need One
We are a participant in the Amazon Services LLC Associates Program, an affiliate advertising program designed to provide a means for us to earn fees by linking to Amazon.com and affiliated sites. We participate in other affiliate programs as well. For more details, please see our disclosure policy.
A personalized planner is a blank slate system that allows you to tweak and adapt it to fit your needs and help YOU. Life as Mom contributor, Prerna, explains why you need one.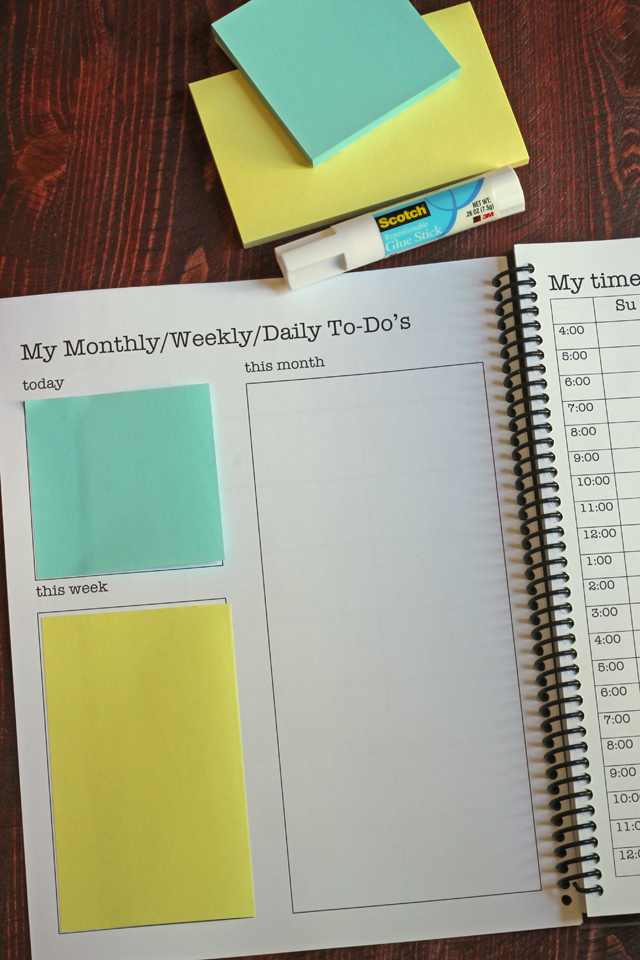 One of the first things I did when I discovered blogs and organizing solutions was to create a home management binder. My most successful one has been using a combination of Jessica's Organizing Life as Mom printables along with a few custom sheets that fit our family needs.
Over the years, the system has adapted, evolved and changed to suit our varying life seasons. And each year, I think that maybe, I should share my system with other moms.
But then I remember the reason I don't do this.
The reason I don't do this is simply because I believe that each family is different with their unique challenges and needs. My home management binder wouldn't help you get more organized simply because my family and our personalities and life are way different from yours.
For instance, I work from home and don't homeschool. You may not run a full-time business and be a homeschooling mom.
I am Mama to a single child. You may be mama to 2,3,4 or 5.
I don't do freezer cooking. You may love your freezer.
See?
Instead what I believe will help you get organized is finding a system that you can tweak, add to, take away from and totally adapt to your needs.
A system, either like Jessica's Organizing Life as Mom or her more recent Print & Go Planner.
A system that may be just a regular calendar and diary planner.
A planner system that is a combination of a digital app and paper planner.
Yes, these personalized planner systems are what I like to call, "Blank Slate Systems".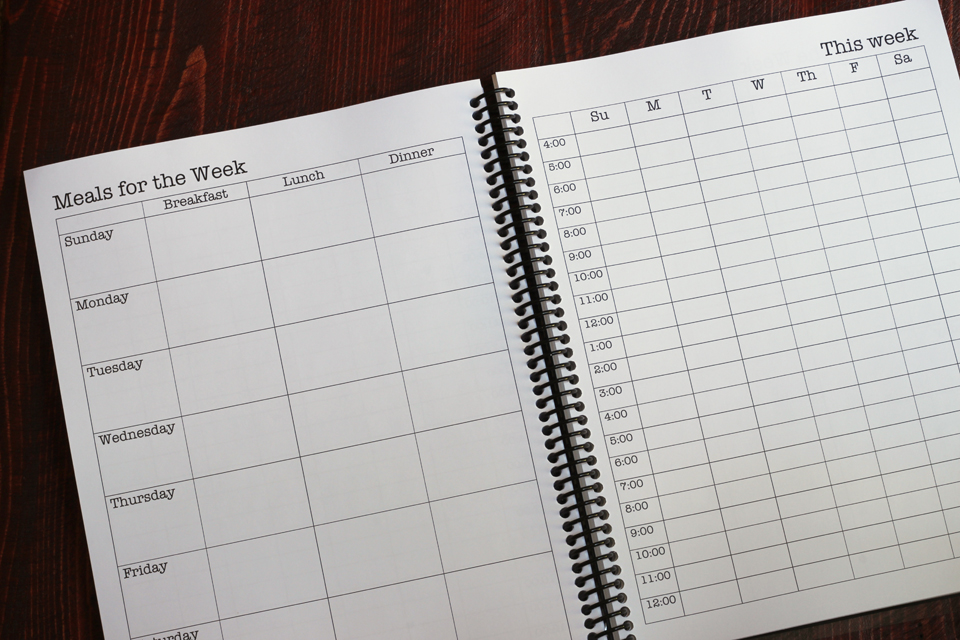 How to Get Organized With a Personalized Planner
Blank slate systems are home management or productivity systems that give you the foundational structure to start with. How you choose to "color" into the structure is your choice.
For instance, with the Print & Go Planner, I've not printed out all 206 pages because I don't need them, since I use a Passion Planner for work commitments. What I do need are the At a Glance sheets for Marriage, Home, Business and Finances, the Meals for the Week sheet, the Master Time Budget Sheet.
Yep, so I've printed those out in the quantities I need and have added them to my existing personalized planner.
Using a blank slate system gives you the flexibility you need to adapt it to your needs, challenges and uniqueness.
For instance, I don't do color coding for tasks and appointments. I tried it and I couldn't stick with it. However, I know several moms who're awesome at using a color-coded calendar. Yay for them!!
Similarly, I don't do digital planners very well. Again, I did try them but they didn't cut it for me. I need the psychological satisfaction of writing things on paper and then, checking them off.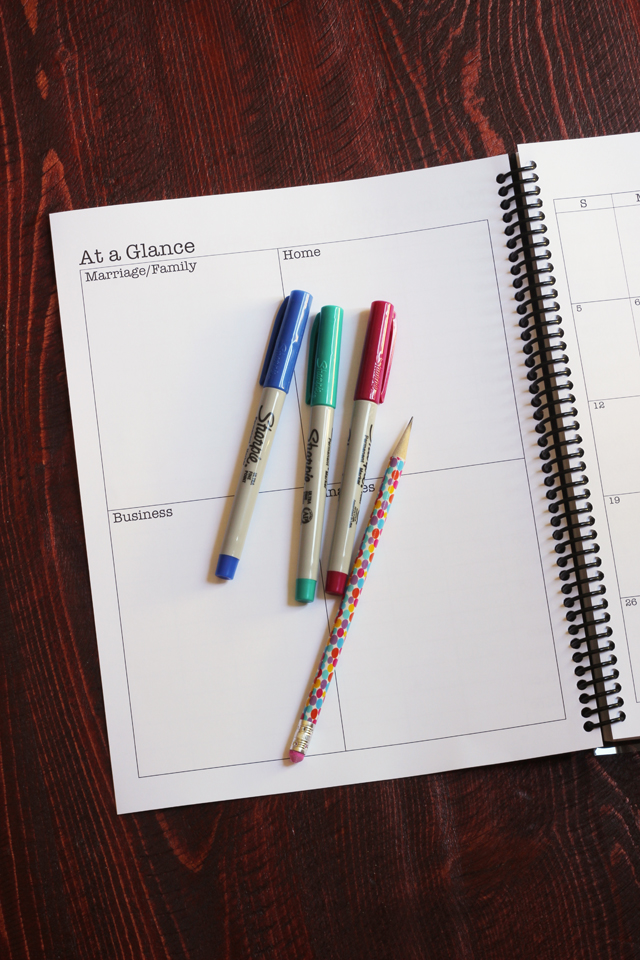 That is why using a blank slate system, a personalized planner, that I can adapt to my personality quirks is key. These systems are a solution that I rely on heavily because for me productivity is all about using structures and systems to suit your life's seasons.
Plus, using a blank slate system gives you just the amount of knowledge you need of what you require to get organized without overwhelming you.
Most importantly, what I love most about using a personalized planner for any productivity or home management need is that it is truly mine and I'm not under any pressure of what any one else does to streamline her life.
I may learn from them but I apply that learning in my own way. So, don't worry about all those home management binders you see on Pinterest and in the blogosphere. Instead, dear mama who wants to get organized, find a blank slate system that works well for your family and then, use that.
Gourmet content chef, author of the Content Cookbook and community manager for time-starved entrepreneurs and bloggers, Prerna Malik, along with her husband Mayank, infuses online communities with sugar, spice and everything nice… for a small business. Grab her FREE social media and copywriting goodies here!
How do YOU get yourself organized?