Phone Home
We are a participant in the Amazon Services LLC Associates Program, an affiliate advertising program designed to provide a means for us to earn fees by linking to Amazon.com and affiliated sites. We participate in other affiliate programs as well. For more details, please see our disclosure policy.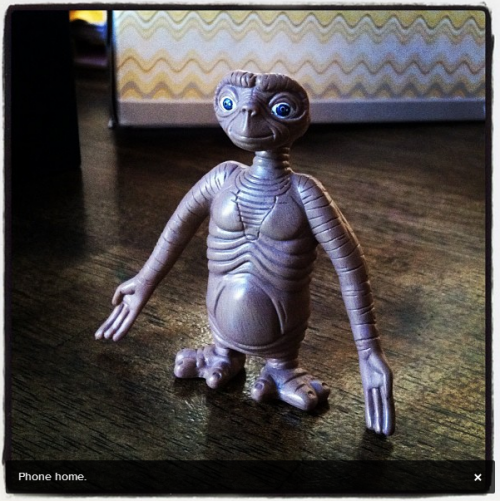 My girls and I watched the new remastered version of ET recently. It was their first time seeing this "classic" film of my childhood. Honestly, I think it's a little weird, especially the government agents and scientists dressed like men from Mars.
But, it's a moving film, nonetheless. We all three cried our eyes out when ET "died".
The girls have been quoting lines ever since.
Is he a pig? He sure eats like one.
But, of course the most famous line from ET has been a wonderful reminder.
Phone home.
I don't do that often enough. (Sorry, Mom and Dad.)
I won't say more than that. I need to go call my parents. Do you?
Phoning home is a great way to stop and smell the roses.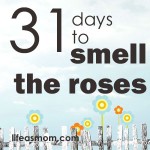 The days are long, but the years are short. I don't want to miss them! For more short and sweet ideas on how to stop and smell the roses, to enjoy the little things in life, check out my 31 Days to Smell the Roses series.
Don't miss a post in this series. Subscribe to 31 Days to Smell the Roses by RSS or email.