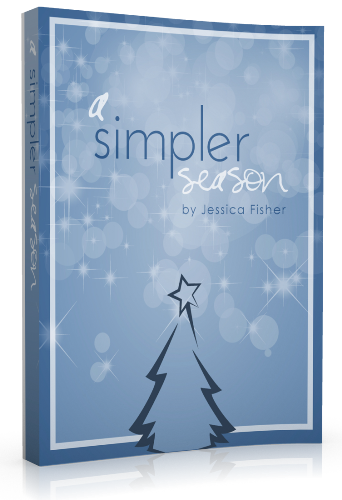 You know this already: Proper planning promotes peak performance.
Sounds like a deep thought, I know. I think hubby saw it on an inspirational poster at work once. It's cheesy, but true. When we plan ahead, we're more apt to have a good time.
Now, I don't want to kill spontaneity. But, I've been a day late and a dollar short a few too many times. It can be really frustrating and costly. I know from experience that planning will give me a better shot at good results.
Celebrate a simpler season.
That is very true when it comes to holiday celebrations. Even though you're still raiding the candy stash from this week's harvest party, trick or treating, or Reformation Day party, now's the time to give a few thoughts toward the holidays that are quickly approaching.
My ebook, A Simpler Season, offers some thought-provoking exercises and activities to help jump start your holiday planning. This week several bloggers are reviewing the book and/or offering it for giveaway. The book is available in pdf as well as in kindle formats.
Check out these spots to enter to win a copy:
I'll be updating this post with information about other giveaways as they are posted.
Wanna know what folks think about the book?
Check out these reviews: