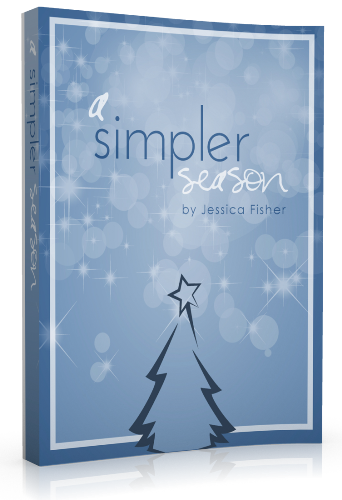 After much hard work behind the scenes, my latest ebook is here. I'm so excited to share it with you and I hope that you'll love it, too.
A Simpler Season
A Simpler Season is a compilation of years of thoughts and planning ideas to make Thanksgiving, Christmas, and New Year's memorable events to spend with family and friends. In an easy-transportable digital format, you can read it on your computer, kindle, or tablet.
(Sorry, there is no print version of this book.)
A guide to planning the winter holidays, A Simpler Season provides creative ideas , time-saving tips, and budget-minded inspiration for making the most of the holiday season. With the busy family in mind, I've provided recipes, to-do lists, children's activity sheets, planning pages, gift ideas, and step-by-step tutorials for creating homemade gifts.
While much of the content has been previously available on Life as MOM, it has now been enhanced and packed into this book in a user-friendly way — with a lot of additional content thrown in for good measure. Printable pages that you might have seen before on Life as MOM have been expanded and made "fillable".
Plus, there's an entire section devoted to children's holiday books and activities to do after you spend time reading with your peeps, courtesy of Dr. Getskow.
Or buy in on Kindle. (printable pages not included in the Kindle edition.)
Enjoy a simpler season this year.
The ideas in A Simpler Season are varied and wide in scope. What might make you feel overwhelmed is now very doable since all the work is done for you. Well, almost all. You get to bake the cookies.
It's available in pdf and in Kindle formats. Go here for the Kindle.
More details and a sampler are available on the sales page.