Plan for Summer Fun
We are a participant in the Amazon Services LLC Associates Program, an affiliate advertising program designed to provide a means for us to earn fees by linking to Amazon.com and affiliated sites. We participate in other affiliate programs as well. For more details, please see our disclosure policy.
Are you ready for making the most of your summer? Or even just your own personal time? Get a plan in action.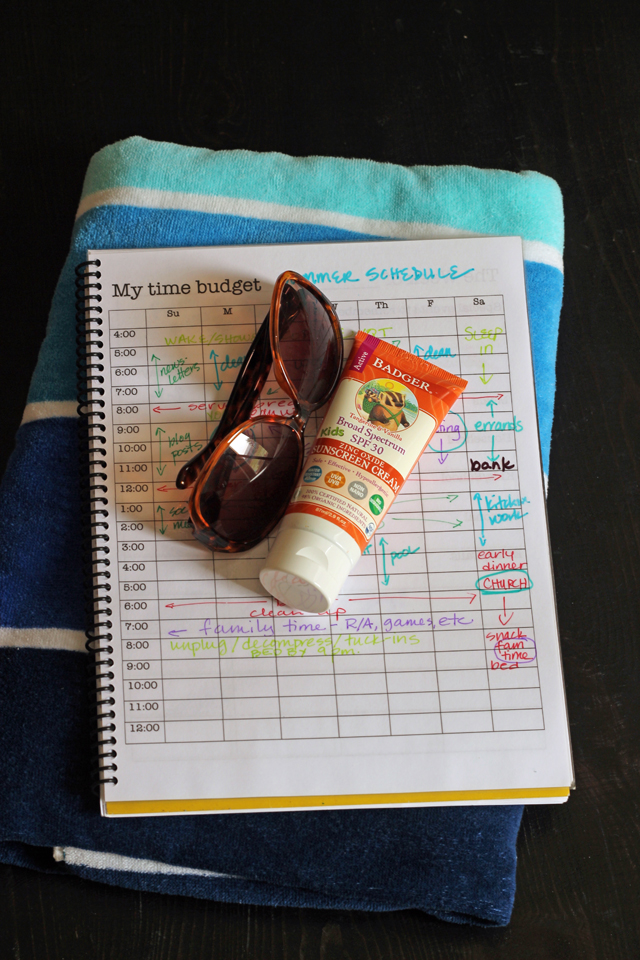 While we have enjoyed the vacant YMCA pool over the last few weeks, yesterday's crowded swim tells me that summer has come to my neighborhood. Summer vacations have been rolling out for the last couple weeks nationwide and will continue to do so over the next week or two. Then, I think pretty much most of us north of the equator will be shifted into summer mode.
So, are you ready for summer vacation at your house?
Though we're doing loose school around here, we've definitely shifted to a slower speed. Already I've learned a few things about myself and my kids. We all need a plan and a distinct direction as to how to fill our days.
Being ready for summer
Last week my time budget worked super well. Since I had thought through my ideal week, I had blocked out time for outings, visits to the library, swimming at the pool, and playing at the beach. I pretty much "spent" every minute before it happened.
This worked in my favor as I was never at a loss for what to do. I just looked at my cute laminated sheet and did what it told me to do.
Maybe you don't want something to "restrict" you, but honestly, I am finding that if I have a plan, I spend my time better, and we actually have a lot of fun.
This week has been peppered with visiting grandparents, birthdays, play days, and a few more out-of-the-ordinary things so the time budget isn't working so well. If I had been thinking, I would have blocked out a new schedule for the week. Now I know how not to waste a few hours trolling Facebook when I don't know what to do.
I'll be doing that next week when we've got ortho, physical therapy, and a road trip to the homeschooling convention. My brain is just too full of things to think straight. I need a plan to direct my steps.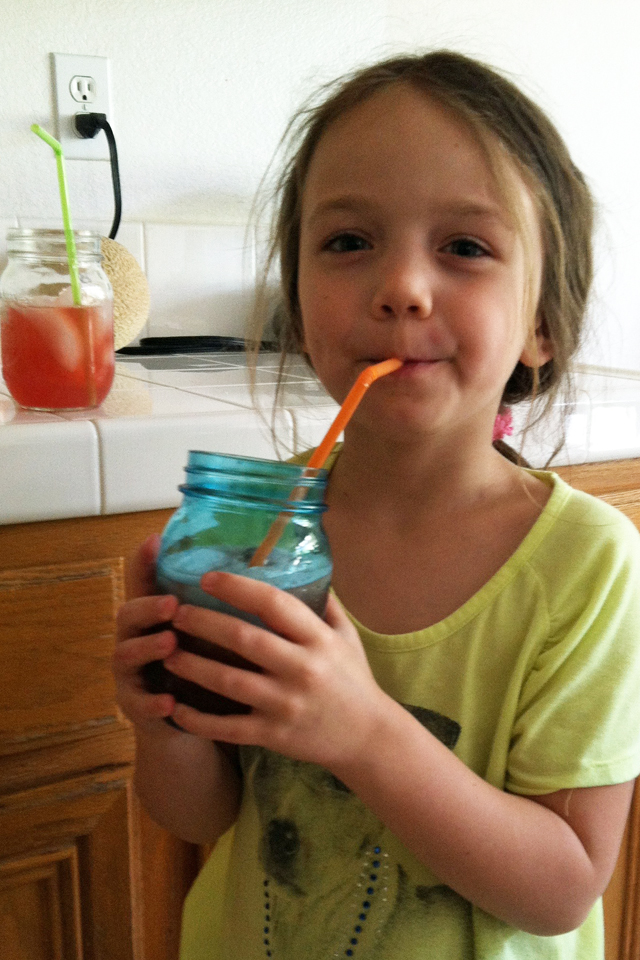 We did have Cherry Limeade again this week, and it was super yummy.
Having a plan doesn't mean you have to itemize every minute of every day. I get why Prerna wrote Why It's Okay Not to Have a Summer Bucket List. Sometimes it's good not to put too much pressure on ourselves. I get that. Been there. Lots.
But, I think "to go with the flow" doesn't always mean "fly by the seat of your pants even when you know you'll crash. When I go with the flow, I don't get anything done.
Having a plan for summer
I know I need to plan things this summer. Here's what I mean:
Housework – I'm blocking out time on Monday and Friday mornings to do some organizing and cleaning in addition to the general maintenance that I do every day.
Library – The kids and I are going to the library once a week. I also instituted an at-home reading program and gave the kids booklists to choose from.
Pool – Two afternoons/evenings are reserved for the pool.
Beach – We're going to the beach once a week, minimum.
Outings – I have no idea where we'll go because I don't like crowds, but I've blocked out one day a week for getting out. Last week it was the park and birthday shopping, but the kids were still happy to go.
Family time –  I know myself too well, if I don't PLAN for movie night or games, they are not going to happen.
Church – After years of "unchurching", we've landed somewhere that seems to be safe. Remember my issues. We go Saturday nights which is pretty low key and allows a very restful Sunday.
Errands – Running errands can totally dig into my day. I'm trying to consolidate them into one morning instead of feeling like I have to go out right then.
Kitchen prep – I know that our home runs more smoothly when I do prep work and cook ahead. I'm making sure I put in those hours each week.
Crafts and activities for the kids – I love to let my kids create on their own. Only a few of the younger ones are really into it, but man! Can it keep them entertained for hours.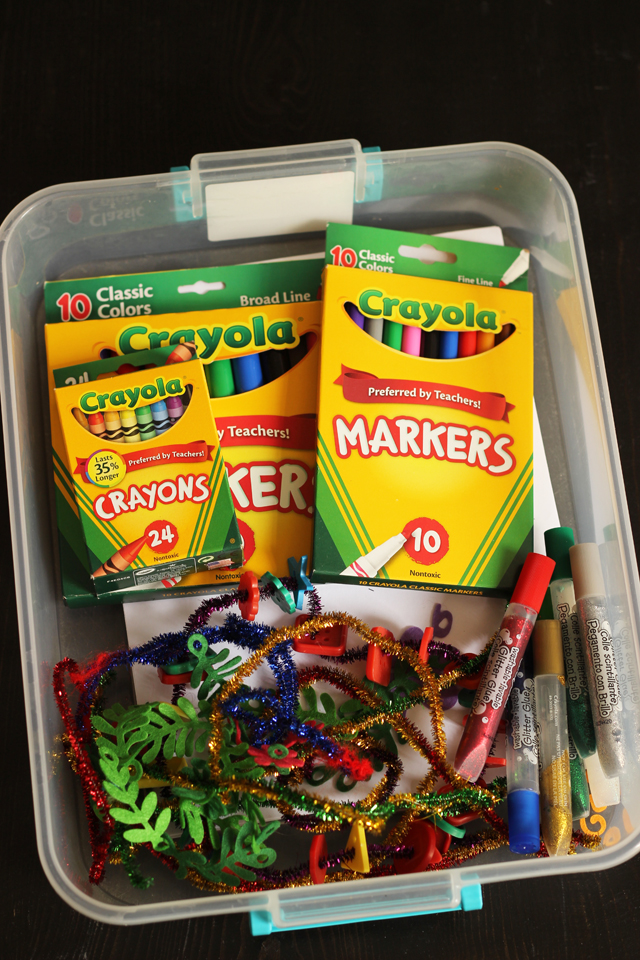 Crafts and activities for kids
Believe it or not, I am not a crafty person. Not naturally, anyway. I have to really work at making something beautiful. And I don't like getting my hands dirty.
This is somewhat of a weakness when you have six kids, particularly when they are young. Most of the kids I know love to get their hands, love to build and craft. Thankfully, my kids are cool with the whole Set and Go method.
I set out supplies in a designated space for them, and they go to it. I love it; they love it. And it's a total win-win.
Tool up for summer with my Summer Survival Guide, an ebook that helps you, the parent, set your family up for success with meal planning, reading lists, movie recommendations, game night ideas, and learning activities galore.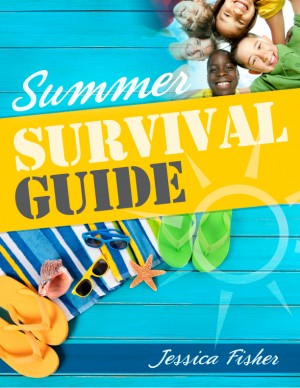 I'd love to know what works for you to maintain a good vibe at your house!
Do you need a playbook or can you wing it well? What works for you?