It's a New Year! And, while January certainly doesn't usher in a new school year, it's still a great time to take a good look at ways to make your child's public school experience an even better and richer one. Contributor Jessie Leigh offers some great suggestions for parent-teacher communications.
The early months of a new school year are full of adjustments as we– and our children– get to know a whole new group of teachers and try to reestablish a routine. Before you know it, the holidays arrive and it can feel like we're out of school as much as we're in!
But now, as we move into the later winter and spring months, things settle in and breaks tend to be shorter and more sporadic. It's a fabulous time to make a plan to establish strong communication with your child's teacher.
Learn her preferred method of communication.
I have one child with an email-loving teacher and one whose teacher avoids the computer at all costs. To keep everyone happy and engaged, it's good to find out how your child's teacher likes to touch base. Would she prefer a quick note? Does she like email? Is there a good time to reach her on the phone?
Just like people are all different in how they prefer to contact, say, a customer service department, teachers are individuals and have different preferences.  Take the time to learn these.
It's also a good idea to give her all your various contact info– home number, cell number, email, etc. Let her know how you can be reached, so it doesn't become an endless game of phone tag.
Don't ambush her.
No matter what her personality, it is pretty much never a good idea to air your grievances during drop-off or pick-up. These are busy times and she already has a routine established– one that does not include an impromptu conference with you.
Even if you think it's a minor issue, this is not the time to handle it. With 20+ children in a class, "minor issues" can soon snowball into an overwhelming time-suck. Conversation for these times should be of the "hello", "goodbye", "he might be a tad tired today", etc. variety. Quick, simple, to-the-point.
Think it through, but don't let it fester.
Sometimes, the Mama-Bear in us rears its head and we react, strongly, to anything "negative" that happens to or is said about our children. The initial gut reaction to, say, critical feedback scrawled across a child's work might be anger or defensiveness. Take a moment and step away. Let those initial feelings mellow out, if possible, and consider objectively why the criticism was made.
If, after careful consideration, it still seems unfair or harsh, let the teacher know you'd like to talk about it.
Don't just internalize it and think you'll get over it– if you've given it some processing time and it still bugs you, it probably won't just "go away."  I have a perfectionistic little boy whose teacher recently started scrawling "See me!" in red across his work. She would have no way of knowing how deeply this devastated him without my revealing a bit more about his personality.
Be clear and specific.
Let your child's teacher know why you'd like to meet and/or chat. This will help her determine how much time she might need to set aside for your conversation and if it can be handled over the phone or will require an in-person conference.
You might send a quick note, for example, that reads, "I've seen your feedback on Jenny's math homework and I'm trying to help her better show her work. I'm concerned that we're not making adequate progress and would love more guidance as to your expectations. Please let me know if you'd have a moment to discuss this."
This will let Jenny's teacher know what you need to talk about and will enable her to be prepared for your conversation.  This will save you both time.
Treat her as a partner.
You don't have to agree with every single thing she does or believes in. Accepting that upfront will make your relationship easier. Recognize that your child's teacher has a very important role, however, and treat her with respect.
You are on the same team and it's best to focus on one another's strengths rather than nit-picking your differences.
You have a decided advantage in that you've known your child for years. Don't resent her for not having all the info and background you do! Help her to better understand your child's unique personality and needs, while enjoying the new perspective fresh eyes can sometimes offer.
One of the greatest things I believe I do for my children's education is work hard to establish good communication with their teachers. I do not believe in just sending them out the door and washing my hands of responsibility. Staying involved and informed helps me to see where they're thriving and when they're struggling.
Knowing how to effectively communicate with their teachers helps us to build strong relationships and ensure they are understood and receive the support and guidance they need. In this new year, I'm resolved to keep those lines of communication strong and open.
How do you keep good communication with your child's teacher?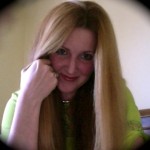 — A mother of three, including a 24 week preemie, JessieLeigh is a determined advocate for even the tiniest of babies. She can be found celebrating life's (sometimes unexpected) miracles and blessings at Parenting Miracles.