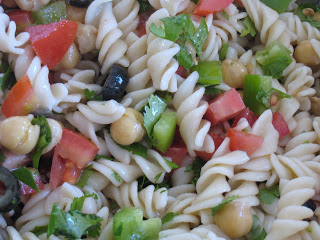 Between illness and the Fisher-men leaving town overnight, my meal plans have been derailed as of late. Although I planned an entire month of meals, I find myself doing a little juggling here at the end of the month. There's still a good stock of food in the freezer, just not the same things I thought we'd be having this week.
The thing I love about a menu plan is that it is there to serve me. When I don't know what's for dinner it's there to remind me. It's there to inspire me and give me direction if I need it. If I don't, then I'm free to do as I please.
You do know this, right?
Don't be a slave to a little sign on your fridge. But, use it as a tool to help you.
Our Week's Meal Plan:
Grilled Chicken, Baked Potatoes, Salad, Cornbread
Carnitas Soft Tacos, Mexican Rice, Salad
BLTs, Potato Salad, Veggies and Dip
THANKSGIVING AT THE G'PARENTS
At the G'parents
On the Road
For more meal planning inspiration, visit I'm an Organizing Junkie.