Planning for Preschool
We are a participant in the Amazon Services LLC Associates Program, an affiliate advertising program designed to provide a means for us to earn fees by linking to Amazon.com and affiliated sites. We participate in other affiliate programs as well. For more details, please see our disclosure policy.
Just as the homeschooling community is starting to prepare for the coming school year, so are your local preschools. Life as MOM contributor, JessieLeigh, offers some things to think about as you start to line up your preschool options for next year.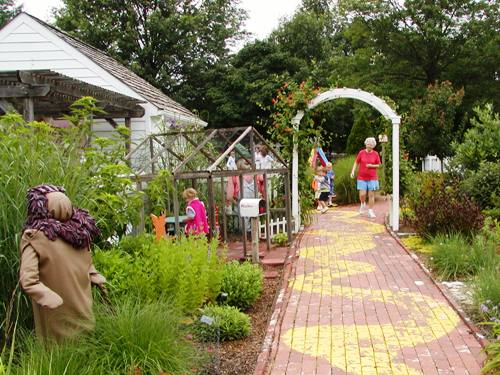 Spring is right around the corner, and March is an important month when it comes to schooling. For many, this is a time of parent conferences and kindergarten orientations. Still others find themselves faced with the possibility of preschool. Registrations and applications are often due this time of year, and parents of little ones are left wondering what their best option might be.
Each family is different and needs vary from child to child. Still, preschool is something many of us weigh and consider. If you find yourself in that situation, here are some important questions to ask yourself as you begin the process of looking.
Does my child even NEED preschool?
Obviously, plenty of parents opt out of preschool. There are abundant examples of children who receive a stellar start right at home. So, the short answer? No. Preschool is not required before kindergarten and any of the "academics" and learning can most certainly be done at home.
Some additional things to consider:
Would my child benefit from the social aspect of a preschool?
Would the structure of a preschool day be beneficial or detrimental to my child's personality?
Would I feel more confident having another opinion about my child's development?
Can we afford to pay for preschool right now?
All of these will help you decide if it even "feels" right.
At what age should he begin preschool?
For the most part, there are three-year-old and four-year-old preschool programs. For some three-year-olds, preschool offers a predictable structure that is helpful. Particularly for children who receive therapies (I've parented two of them), preschool can provide a nice setting in which to receive this added help. Other children? Might be happier and do just as well starting at four.
The one thing I would caution you to remember is this– many quality four-year-old programs are already at capacity because of the three-year-olds moving into it. It can be much harder to get into a "desirable" class if you don't start at three. Just something to think about.
How many days do I want my child to go?
Preschool programs vary. I've seen some that meet two days a week and some that meet five. Some are a scant two hours and others encompass four or even five. It just depends. You know your child, and yourself, better than anyone. Really consider what you think would be best. Two days away might be perfect, or it might leave little time to play if your child receives services in school.

Will she cry?
Maybe. Maybe not. Kids all have different personalities and histories. So do mommies. The first few days will likely be tough because any new routine can be tough. With very few exceptions, children adjust and do very well. In the rare case that your little one doesn't? There's no shame in pulling her out of the class and opting to wait to start school away from home.
My kid goes to daycare– isn't that the same thing?
Well, that would depend on the daycare. Some daycare centers have a definite educational program going on, taught by age, by trained professionals. Others? Are based largely on providing basic care for your child– meals, stories, kissing boo-boo's, etc. There's nothing wrong with either type. It's up to you to decide if you feel your daycare provides an adequate or even superior pre-K education.
What kind of preschool should I look for?
Take some time and really think about what type of preschool you'd like. Is it important to you that there be a religious component? If so, does it need to follow your specific denomination, or are you comfortable with a broader view? Would you like a private preschool or would you like to start in the public school? Do you care if the teachers have teaching credentials or Red Cross certification? These are all valuable things to consider.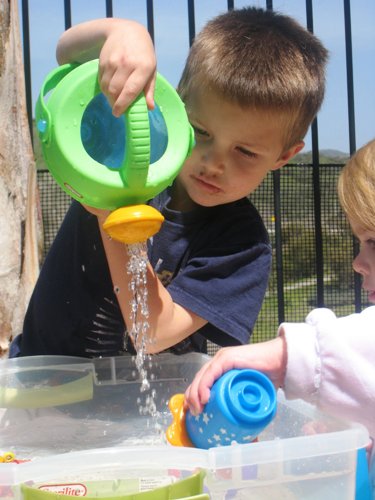 What are the pros and cons?
Ultimately, this is what will help seal the deal one or the other for you. Some questions that might help you compile your list include:
Am I ready to part with my child for at least a few hours each week?
Does my child receive speech, physical, or occupational therapy?
Do I feel confident meeting my child's academic, social, and developmental needs at home?
Does our town have a good, recommended program?
What do other parents I respect say about the local preschools?
Does our church have a reputable preschool program available?
Is our daycare doing an adequate or good job of working on preschool skills?
How will preschool costs affect our budget?
You may need to consider additional items based on your family's situation, but these should give you a jumping off point.
For our family, we chose preschool for our two older children, and I believe our third will be going as well. That works for our family. Like so many aspects of parenting, what's best for one family may not be the best for another. There are LOTS of "right answers", if you will, and only you know what is the perfect fit.
What do YOU think?
What questions do you have about the preschool process? Have you been through it before? What input can you offer to other families?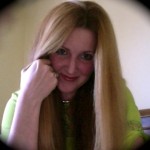 — A mother of three, including a 24 week preemie, JessieLeigh is a determined advocate for even the tiniest of babies. She can be found celebrating life's (sometimes unexpected) miracles and blessings at Parenting Miracles.