Planning for Your Lego Maniacs
We are a participant in the Amazon Services LLC Associates Program, an affiliate advertising program designed to provide a means for us to earn fees by linking to Amazon.com and affiliated sites. We participate in other affiliate programs as well. For more details, please see our disclosure policy.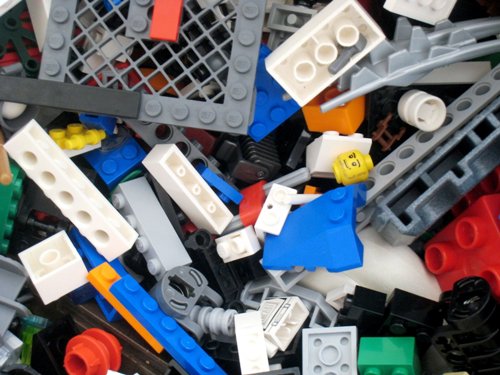 As you may know by now, with four boys, our home is Lego central. I did my best to keep those sharp, pokey, kill-your-feet-in-the-middle-of-the-night-when-you're-walking-down-the-hall bricks at bay for quite some time. But, about five years ago I succumbed, and my boys couldn't be happier.
Legos are a very sweet part of the fabric of our lives. We've visited Legoland, built Lego-themed birthday cakes, and strived to keep the mess under control. As the holidays approach, I know that my boys would be beyond thrilled to open at least a tiny box of bricks on Christmas morning.
To that end, I'm planning ahead.
I'm taking notes on the things that the new sets that they think are cool. Eventually these might be compiled into "Christmas lists," but I don't want to rush that. So, I just perk up my ears when they exclaim over the Lego catalogs and magazines that come to the house.
I'm keeping my eyes open for more storage systems. The last thing you want on Christmas morning is a ton of Lego without someplace to put it.
I'm browsing the clearance section at Lego.com. They regularly offer items at rock bottom prices. The selection changes frequently and sometimes you can get some pretty cool things for cheap, like Lego shields for five bucks. (while supplies last) While it might not be the latest and greatest items on clearance, my kids would still enjoy it.
How do you plan for your Lego Maniacs?